Restorative Dentistry – Melbourne, FL
Rebuild Your Smile after Decay and Damage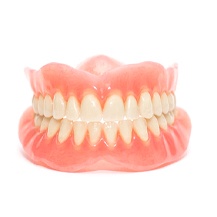 Although it's best to avoid oral problems in the first place, Dr. Chenet knows that decay and damage to your teeth can happen even despite everyone's best efforts. In these situation, you need a skilled restorative dentist in Viera. The good news is that Dr. Chenet and his team can provide the restorative services that will get your smile back to full health, strength, and beauty.
Full & Partial Dentures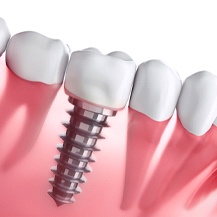 If you have gaps in your smile, daily functions like biting or chewing food and speaking clearly can become much more difficult. Dr. Chenet can provide a custom full or partial denture, according to your needs, to bring back your teeth's aesthetics and basic utility. These modern restorations look more natural and fit more comfortably than ever before and can allow you to have confidence in your smile again.
Dental Implants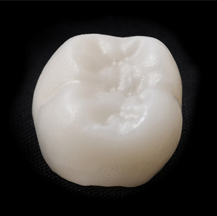 As the most advanced way of revitalizing your smile after tooth loss, dental implants replace the entire tooth structure, including the root. As a result, the implant post is firmly embedded in the jaw bone, giving you more stability and increased biting strength. In addition, dental implants prevent atrophy in the jaw bone, which commonly occurs with tooth loss, helping you retain a younger appearance in your facial shape.
CEREC Same-Visit Crowns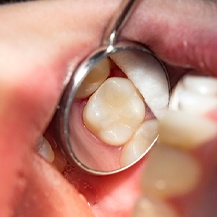 In the past, if you were getting a dental crown, you had to wait for a dental lab to create it while you wear a temporary crown and return for the permanent one later. Well, Dr. Chenet offers a faster solution that doesn't sacrifice the quality of your crowns. CEREC same-visit crowns are designed and milled right here in the office. The entire process takes about an hour and leaves you with a truly customized crown that looks natural and is durable for everyday use.
Tooth-Colored Fillings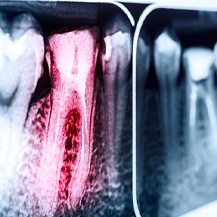 For smaller cavities, sometimes all it takes is a filling. Instead of using old-fashioned amalgam filling materials, we use more subtle, more effective tooth-colored fillings, which are made of composite resin. Not only does this material blend in seamlessly with your natural enamel, but it also means that you can keep more tooth structure and avoid sensitivity to hot and cold sensations. If you have metal fillings, Dr. Chenet can replace them with tooth-colored ones and give you a smile without distracting silvery patches.
Root Canal Therapy
When the innermost layer of a tooth, called the pulp, becomes exposed to bacteria—either through tooth decay or an injury—more advanced treatment is needed to save the tooth from extraction and to relieve pain. Root canal therapy removes the pulp and seals the inner chamber of the tooth from future infection. Depending on the severity of the damage, we can use either composite resin filling material or a dental crown to strengthen the remaining healthy tooth structure.