Veneers – Melbourne, GL
Revitalize Your Smile in Just Two Appointments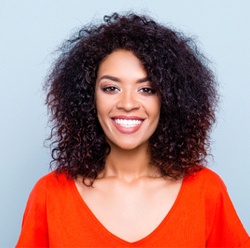 Want to conceal chips, gaps, stains, and other dental imperfections? Veneers in Melbourne use high-quality porcelain to deliver breathtaking results. Even better, our skilled dental team can completely revitalize your smile in just two appointments! If this sounds like the cosmetic dental treatment you've been looking for, then get in touch with our team to learn more or read on.
What Are Dental Veneers?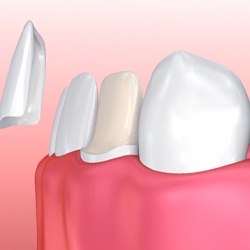 Struggling with pigmented discoloration? Unhappy with worn-down or misshapen teeth? Wish you could address minor misalignment without braces? If you answered "yes," to any of these questions, then veneers may be ideal for you. Essentially, they are thin sheaths of porcelain that cover the front-facing surfaces of your teeth. Of course, only the finest material will be used to make your dream smile a reality.
The Process of Getting Veneers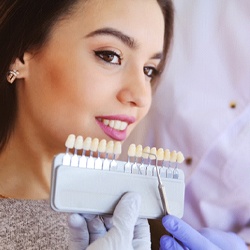 Naturally, the first step is scheduling an initial consultation with Dr. Chenet. Once he has determined you're a candidate, he can use cosmetic imaging and diagnostic wax mock-ups to help you visualize the end result. That way, you can see a little preview of what your "after" smile will look like!
Following this visit, Dr. Chenet will prepare your teeth by filing away a slim layer of enamel. Doing so not only makes room for the veneers, but it also roughens up your tooth. With a rougher surface, your tooth is more receptive to the adhesive that will be used to bond the veneers in place.
After this preparation phase, we'll take an impression of your teeth that our office will use to create a set of temporary acrylic veneers. These will protect your teeth while the ceramist in our cosmetic dental lab handcrafts your permanent set. The temporaries will also give you some "practice time" so you can adjust to the feeling of veneers before your custom ones are placed.
At the second of your two visits for veneers, you will receive your new smile. Our Melbourne cosmetic dentist will first carefully examine each one to make sure it is a perfect match to the corresponding tooth. Your veneers are individually designed to be appropriate for each specific tooth's size and shape. Once certain, Dr. Chenet will bond your new porcelain veneers into place.
The Benefits of Veneers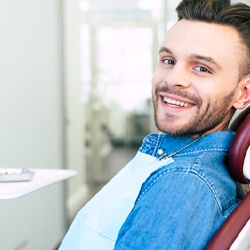 Veneers come with several priceless benefits. A few important ones include:
The results can last for well over a decade with proper care.
Many patients refer to porcelain veneers as "instant orthodontics" because they are a fast alternative to correcting minor misalignment.
Porcelain is stain-resistant and cavity-resilient.
Hassle-free oral care (just use the same best practices you do for your natural teeth).
Completely personalized treatments for each patient.
Address a wide range of imperfections simultaneously.
Understanding the Cost of Veneers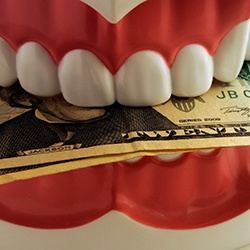 Before many of our patients schedule consultations, they want to know what they're getting themselves into financially by choosing to invest in veneers. However, our team first needs to examine your smile and speak with you about your goals before we can provide you with a detailed cost estimate, because every smile is different. We understand that planning a visit can feel like a big commitment, which is why our team makes your choice easy by offering free cosmetic consultations. Learn how we can improve the look of your grin by scheduling yours today!
Cost & Value: Weighing Your Cosmetic Options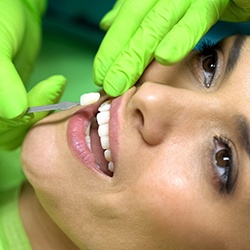 Veneers are known to be a highly cost-effective cosmetic treatment because they can address several types of smile imperfections with one simple procedure. This is especially helpful for patients who are dealing with slight misalignment, discoloration, and dental damage that they'd like to address all at once.
Determining whether veneers are a high-value procedure for you to invest in starts by thinking about what other treatment(s) you may require to address your smile's flaws and achieve your cosmetic goals. Some treatments to consider include:
Teeth whitening is a fast and efficient treatment that can address discoloration for around $200-$600.
Direct bonding is a cost-effective way to repair teeth that have chips, cracks, and gaps.
Orthodontic treatment like Invisalign can straighten misaligned and crowded teeth for an average of $5,000-$6,000, depending on the extent of your situation.
Veneers are able to address misalignment, discoloration, and damage in just two appointments, offering valuable and transformative results.
Making Veneers More Affordable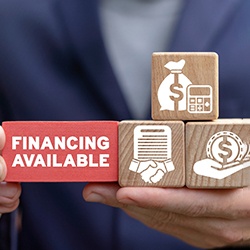 Our team is happy to offer several ways to pay, including cash, personal checks, major credit cards, and we even offer additional financing through CareCredit. CareCredit is a third-party, trusted financer that offers monthly payment plans at little-to-no interest, allowing you to fit the cost of veneers into your monthly budget.
Veneers FAQs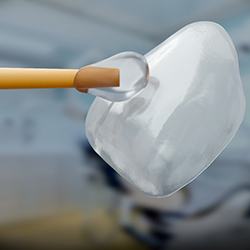 Before you commit to getting veneers in Viera, you probably have some questions about the treatment. That makes sense because it's a significant decision that cannot be made lightly. Fortunately, we're here to erase any doubts from your mind so you can confidently move forward with the process. We've compiled a list of responses to common questions patients ask us about veneers. If you don't see your question on the list below, don't hesitate to contact us for an answer!
How Many Veneers Will I Need?
The "right" number of veneers varies depending on each person's unique smile needs. The goal of this treatment is for all your visible teeth to match. Many people get 6-8 veneers to create a beautiful, symmetrical smile. Others might need as many as 10-12. Also, veneers can often benefit people who need to just cover a single cracked or broken tooth.
What Can I Eat with Veneers?
At the end of your initial visit with your cosmetic dentist in Viera, you'll receive temporary veneers to protect your prepared teeth while you wait for your permanent ones to be made. During this period, you'll need to avoid hard foods like ice, raw fruits and vegetables, or candy because they can damage your temporary restorations. The good news is once your permanent veneers are in place, you won't need to be quite as cautious anymore. However, it's still a good idea to be careful when eating sticky, dark-colored, crunchy, hot, or cold foods and drinks. Plus, you'll want to drink alcohol sparingly because it can weaken the bonding material holding your restorations in place.
How Are Veneers Different Than Crowns?
While veneers only attach to the front of teeth, crowns cover an entire tooth. Veneers are primarily used for cosmetic purposes or minor shape corrections when the tooth is mostly intact. In contrast, crowns protect worn or cracked teeth, or restore those that have undergone a root canal. Also, veneers are only about one millimeter in thickness while crowns are usually twice as thick. Finally, veneers typically don't show a gum margin after several years the way crowns often do.
Are Veneers Permanent?
Since veneers eventually require replacement, they're not considered permanent. However, the process of getting them is irreversible. In preparation, our cosmetic dentist will remove a thin layer of enamel to ensure successful treatment. But unlike hair and nails, removed enamel will never grow back. That's why when teeth are prepared this way, they will always need to be covered with veneers or crowns.