Dental Implant Failure & Salvage – Melbourne, FL
Saving Your Brand-New Teeth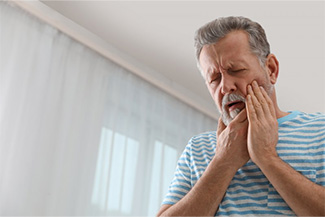 One of the biggest reasons dental implants are such a popular tooth replacement solution is that they have an extremely high rate of success, typically 95% or more. Even so, there's always a small chance that they could fail later on, whether it's several years down the road or a few weeks after your surgery. Though it's quite unlikely to happen, it's best to know how it can occur and what steps you should take to preserve your titanium posts. Read on to learn how our team can preserve a failed dental implant via salvage treatment or reach out to us today to schedule an appointment!
Why Do Dental Implants Fail?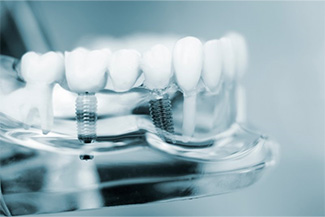 Although your new teeth can fail for various reasons, one of the major culprits is peri-implantitis—an infection that happens when dangerous bacteria invade and damage the connective tissues around the implant. If left unchecked, the germs can deteriorate your gums and jawbone, causing them to be unable to properly support your new pearly whites. In most cases, this problem can be due to poor oral hygiene, but other factors can affect your chances of this situation.
Other causes of implant failure include improper osseointegration (when the post doesn't fuse successfully with the jawbone), physical trauma to the face, and medical issues, such as diabetes or cancer.
Symptoms of Failed Dental Implants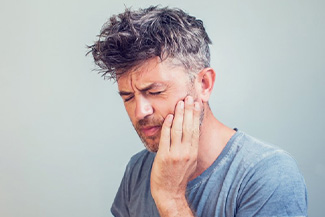 The most common symptoms that your dental implants have failed include:
Loose implants: This could simply be your restorations are not attached to your posts properly. Otherwise, the implants themselves may be failing.
Unusual or serious discomfort: It's normal to feel some soreness, but pain that's persistent or worsening can indicate treatment failure.
Trouble chewing: Eating food should feel completely natural after your implants have properly fused and you've received your restorations.
Bleeding and inflammation: Swelling, bleeding, and/or pus around your implants could be indicating an infection, which will require immediate treatment.
How Dental Implant Salvage Works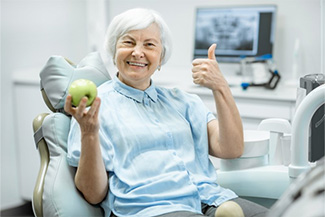 Our team will provide the necessary services for dental implant salvage treatment that will depend on the exact cause of failure. Firstly, we'll evaluate your situation, understand your symptoms, and determine the appropriate method for preserving your new tooth. This could involve antibiotic treatment, deep dental cleaning, or some other method for managing infections. The quicker you're able to get treatment, the higher the chance of saving your dental implant. If preserving it isn't viable, then we may need to extract it and replace it with a new one.