Emergency Dentist – Melbourne, FL
Expert Dental Care When You Need It Most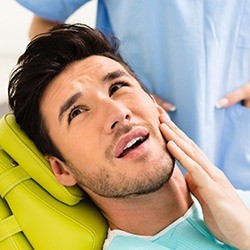 At the Melbourne dentistry practice of Cedric C. Chenet, DDS, we are here to help patients whenever they need us most, and that includes dental emergencies. In most cases, we're able to see patients in need of urgent care on the same day they contact us. If you're in need of immediate dental care, don't wait. Call our Melbourne dentist and team to get started repairing your smile right away.
Why Choose Dr. Cedric C. Chenet, DDS for Emergency Dental Care?
Open Late on Tuesdays and Thursdays
Same-Day Appointments Available for Emergency Patients
In-Office Savings Plan & Flexible Financing with CareCredit
What to Do in a Dental Emergency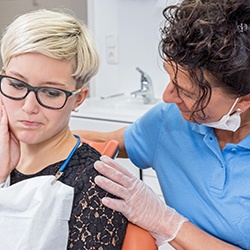 The first thing you should do during a dental emergency is give Dr. Chenet and his Melbourne dental team a call. We will walk you through at-home first aid and pain management steps to ensure you are safe and comfortable until you reach our office.
In most cases, we can see you on the same day that you call us with your dental emergency. Our first goal is to relieve any pain or discomfort. Then, we partner with you to make repairs right away. In many cases, we're able to restore your smile in just one visit. We offer one day tooth-colored fillings and single visit crowns, bridges, and other restorations using the state-of-the-art CEREC system. You'll be enjoying a healthy, pain-free smile before you know it!
The Most Common Dental Emergencies
If you think your situation is an emergency, chances are, you're correct. We encourage our patients to reach out to us immediately. We can help you determine whether or not your dental concerns require immediate treatment, but it's always best to get started repairing smiles right away. Remember, leaving any type of oral health problem untreated only increases the likelihood that it will get worse. Some of the most common dental emergencies we treat include:
Understanding the Cost of Dental Emergencies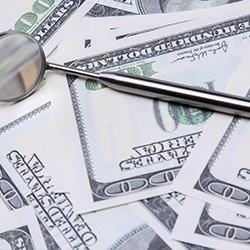 Dental emergencies can be surprising, but the costs associated with them don't have to be. Dr. Chenet wants all his patients to have access to the information they need, which is why he's included some of the most significant factors that contribute to the cost of emergency dentistry in Viera. Read on to learn more!
Every Dental Emergency is Different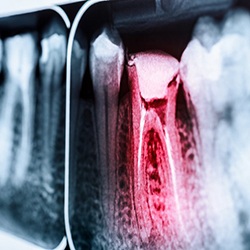 The average dental visit is relatively inexpensive. First, we will assess your needs and determine what further treatment will get you back to normal. This will usually involve an exam and X-rays. It is essentially impossible to give you a precise estimate without looking at the problem first. Once we understand what's really causing your pain, we'll be able to provide an effective treatment. Here are some common solutions that we have to offer for dental emergencies:
Root canal therapy
Dental crowns
Tooth extractions
TMJ treatment
Much more!
Does Dental Insurance Cover Dental Emergencies?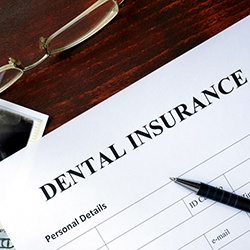 The good news is that most dental insurance plans do offer some form of coverage for emergency dentistry situations. Usually, one emergency exam is covered in full, and common services associated with emergencies are covered from 50% to 80%. However, this will differ from plan to plan, which is why it's important to check with your provider first. We are always happy to communicate with your insurance to make it easy for you to save.
Other Options for Making Dental Emergencies Affordable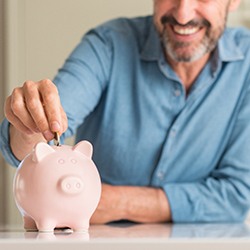 No dental insurance or coverage? No problem! We are committed to making your emergency dental care as affordable as possible. That's why we offer our very own Dental Savings Plan, which features many of the benefits of dental insurance at a fraction of the cost. Plus, there are no confusing deductibles, maximums, or waiting periods. Additionally, you can break up the cost of your emergency care with the help of flexible financing plans through CareCredit.
Taking Care of Your Smile Can Save Your Money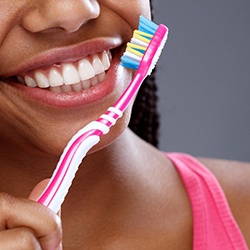 Some dental emergencies are unavoidable accidents, however most urgent issues occur due to unchecked infection and damage. By investing in routine dental appointments at our office in addition to your at-home oral healthcare, you can decrease your risk of emergencies dramatically, which will save you thousands of dollars in the future.
Additionally, once you become aware of your dental pain, it's vital to address it right away with our emergency dentist in Viera. If you're worried about possible costs, remember that your emergency price will only increase if you wait. Unlike many other medical issues that can get better with time, dental problems will only grow worse, leading to more time and money spent in the dental chair. For example, prolonging root canal therapy will eventually lead to a necessary tooth extraction, which will require a more costly replacement.
Keys to Preventing Dental Emergencies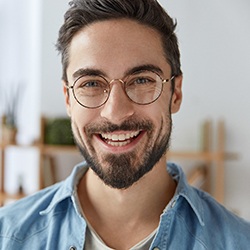 Not all dental emergencies can be avoided. However, there are a few changes you can make to dramatically reduce your risk for experiencing one. While this includes maintaining checkups with our office, it's far from the only thing you can do to protect your smile. Take a look at just a handful of the steps we recommend to keep your smile healthy for many years to come!
Visit Your Dentist Regularly for Checkups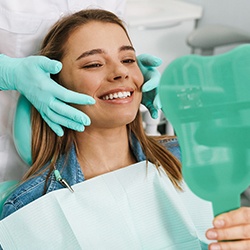 Visit our team twice a year for dental checkups and teeth cleanings to ensure no problems are present with your oral health and confirm your at-home routine is working as intended. Even if you aren't experiencing any dental problems now, there's no guarantee that there isn't an issue present without you realizing it. This includes cavities and gum disease, two dental problems that can easily develop without any symptoms at all.
Maintain Good Oral Hygiene Habits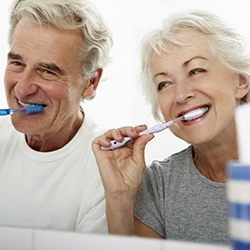 Brush teeth twice a day and floss daily to keep smiles healthy. We recommend using a fluoridated toothpaste since fluoride has been proven to reduce the risk of cavity development as well as gum disease. Brush for at least two minutes at a time, making sure to clean all the surfaces of teeth (particularly the molars and premolars which have deep crevices for food and bacteria to get into). Flossing at least once a day will work to remove food from areas that toothbrushes cannot reach.
Stick to a Healthy Balanced Diet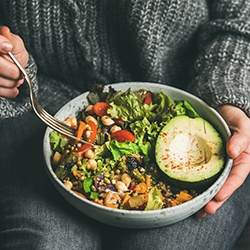 Your diet plays a significant role in your long-term oral health as well, not just oral hygiene. For example, eating large amounts of sugar and starch will only make it easier for oral bacteria to produce plaque acids that cause dental disease. To protect your mouth throughout the day, replace any unhealthy snacks with healthier options that scrub teeth of plaque. This includes vegetables like carrots and celery as well as fruits like apples and pears.
Wear a Mouthguard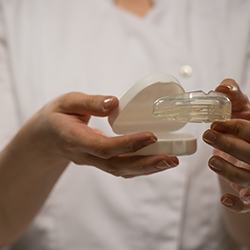 Wear mouthguards as directed when engaging in sports or to protect teeth from nighttime teeth grinding and clenching. For example, if you enjoy contact sports like football, basketball, baseball, hockey, karate, or another activity with a high risk for impact, a sportsguard will reduce your risk of a dental emergency considerably. A nightguard can also protect teeth from cracks, chips, and erosion caused by teeth grinding and clenching while you sleep. Our office is happy to offer custom options that are longer-lasting and more comfortable.
Use Tools to Open Packages, Not Your Teeth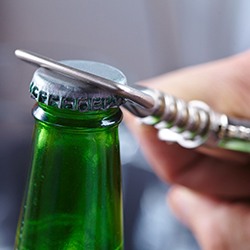 Avoid using your teeth as tools to open packages or crack nuts as this can easily lead to a tooth chipping, cracking, or outright fracturing completely. Never chew on ice, pen caps, or other hard objects that are inedible. If you need to open a package or other container, use the right tool for the job. This could be either a bottle opener, pair of scissors, box cutter, or pair of nail clippers. Teeth are strong, but they are far from indestructible.
Dental Emergency FAQ's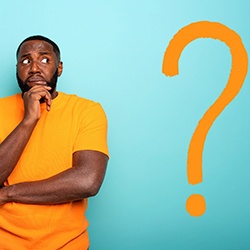 As your emergency dentist in Melbourne, Dr. Cedric C. Chenet and the rest of our team strive to get you out of pain as soon as possible when the unexpected strikes. We can provide you with basic tips over the phone to help you handle the situation until you can make it to our office. In the meantime, it might also help to read through this list of frequently asked questions about dental emergencies. Once you arrive for your appointment, we can answer any additional questions you may have.
Should I Go to the Emergency Room for a Dental Emergency?
In most cases, no. There are a few reasons why it's better to see a local dentist than it is to head to the nearest emergency room. They include:
Since your dentist already knows you, you won't have to spend time going over your medical history.
An emergency room doctor will typically just prescribe an antibiotic or painkiller and refer you to a dentist anyway. Visiting a dentist straight away will save you time and money. Plus, a dentist will actually address the root cause of your problem.
You won't have to spend hours waiting in a lobby full of sick people.
If you're experiencing profuse bleeding from the mouth, swelling that obstructs your airway, or severe facial trauma like a broken jaw, seek immediate medical attention at the emergency room. For all other urgent dental problems, come see us instead.
Do I Need to Keep My Appointment If My Toothache Goes Away?
Absolutely! Pain is your body's way of signaling that something is wrong. A toothache could indicate an underlying problem, such as decay or infection. Avoiding treatment could worsen this problem and cause you more pain down the line. It couldn't hurt to have our dentists take a look, just in case.
What Does Throbbing Tooth Pain Mean?
There are many different types of toothaches and many different types of oral health issues that can cause dental pain. Severe, throbbing tooth pain is cause for concern and should be treated as an urgent dental emergency. Oftentimes, throbbing pain indicates inflammation in the pulp of your tooth, which could be caused by infection or injury. Leaving either untreated can potentially lead to tooth loss and harmful bacteria spreading to nearby teeth, so you should seek treatment right away!
If possible, we will preserve as much of your natural tooth structure while effectively removing the damaged or decayed tissue with a root canal. Sometimes, you may instead need antibiotics and a filling. Other times, the tooth may be beyond saving and we will need to perform a tooth extraction. However, the only way to tell for sure what throbbing tooth pain means and how to treat it is to come see us for an emergency exam.
My Chipped Tooth Doesn't Hurt. Do I Still Need to Visit?
Chipped teeth should always be treated in a timely manner, even if they aren't causing any discomfort. Unlike a cut or bruise on your skin, damage to your teeth does not naturally heal over time. The longer you put off repairing a chipped tooth, the more likely it is that the damage will get worse. Before you know it, you could suddenly end up with a severely fractured or broken tooth!
However, chipped teeth are not typically considered an urgent dental emergency. If needed, it should be alright to postpone treatment for a few days. Once we take a look at the tooth and assess the damage, we'll likely be able to quickly and easily fix it up with some dental bonding. If you've chipped a front tooth, we may recommend getting a veneer or two to ensure you get optimal aesthetic results.
Are Knocked-Out Baby Teeth a Dental Emergency?
Baby teeth are not designed to be a permanent fixture in your child's precious smile, but that doesn't mean that they shouldn't be taken care of! If your little one suddenly and unexpectantly knocks out a baby tooth, you should give us a call so we can give you first aid instructions and help you determine what to do next. If the tooth was already loose, we may not need to do anything. But, if the tooth was knocked out very forcefully, we will want to examine your child to make sure the permanent tooth underneath wasn't damaged. If the baby tooth was knocked out very prematurely, we may recommend a space-saver to prevent the neighboring teeth from shifting into the open space and trapping the permanent tooth underneath.
What Should I Keep in My Dental Emergency Kit?
Making a first aid kit for dental emergencies and storing it in your car, home, or office can make a tremendous difference when it comes to handling these scary situations. Here are a few things you could add to your own dental emergency kit:
Examination gloves and sterile gauze
A clean washcloth and cotton swabs
Over-the-counter pain relievers like Ibuprofen
Small mirror and flashlight
Floss and mini, travel-sized toothbrush, toothpaste, and mouthwash
A small, clean container with a lid
Dental wax or sugarless gum
Table salt packs and a water bottle
Our phone number and address so you can contact us right away