Our Melbourne Team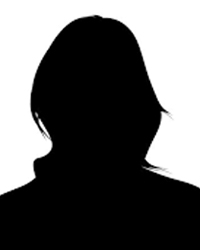 Ree
Team Leader/Patient Treatment Coordinator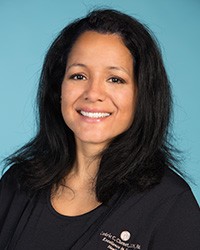 Catina
Registered Dental Hygienist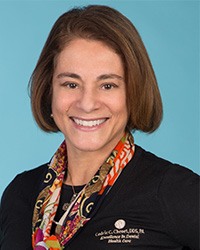 Katia
Financial Coordinator
Catina is one of our many longtime team members. She joined us in 2003, and has worked in the dental field since 1999. She loves working with our team to provide only best dental care for every patient. Catina studied at Brevard Community College and the University of Central Florida. She holds certification in CPR, dental radiology, and local anesthesia administration. Growing up in a military family, Catina travelled extensively. She is happily remarried to a man she met while attending Carroll High School, and she and her new husband have six children all together. Catina enjoys running, weight training, and spending time with family.
Katia holds two degrees, a bachelor's in architecture from the Universidad Anàhuac in Mexico City and a master's in urban and regional planning from the University of Miami. Her dedication, attention to detail, and strong work ethic make her an ideal office manager, and she takes great satisfaction in a job well done! Katia ensures our office stays efficient and our team stays happy, which isn't too hard with a dentist whose passion for dentistry inspires all those around him – patients and employees alike. Katia is active in the community, volunteering at her children's school. Her favorite celebrity smile? Julia Roberts.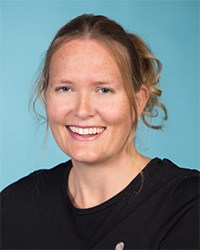 Christi
Registered Dental Hygienist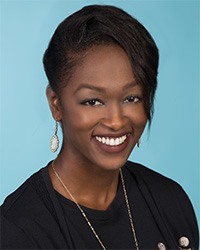 Lisa
Registered Dental Hygienist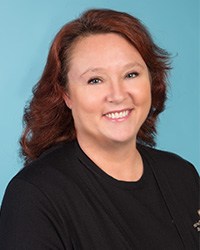 Shani
Account Coordinator
After receiving her BS degree from Brevard Community College, Christi entered the world of dental hygiene, enthusiastic about helping people receive the highest quality of care. When she joined our practice in 2004, she was pleased to find that our team shared her genuine concern for the patients' health and wellbeing. She's been a perfect fit in our office, and she's always eager to answer your questions and give you the latest hygiene-related information. Proud mother of two girls, one cat, and one dog, Christi's recipe for fun is to "just add water!"
As a registered dental hygienist, Lisa's main job at the practice involves developing ongoing periodontal assessment and soft tissue management programs that will benefit the patient's overall oral health. She also instructs patients on adequate plaque removal, a critical component of at-home dental care. Born in Port Antonio, Jamaica, Lisa now resides in Melbourne, Florida, and has been in her profession two and a half years. Since starting with the practice in 2006, Lisa helped make the office paperless, before becoming a substitute hygienist in 2009. She truly loves her job, and the fact the office provides the highest quality care for every patient that walks through the door. She also loves that the office keeps up with the latest technology, as the world of dentistry is ever-changing. The eldest of six, Lisa enjoys helping others, hanging out with friends, and traveling in her spare time.
Shani has worked in the dental field since 1998, and she joined our team in 2012. She works hard to make sure that patients know that when they walk through the door, they're family. A lifelong learner, she studied at the College of the Canyons and the Santa Clarita School of Dental Assisting. She is a registered dental assistant and she holds certifications in dental radiology, coronal polishing, CPR, and drug and alcohol counseling; she also completed 5 Star Phone training. She is originally from Alton, CA and enjoys spending time with her family, which includes five children who span from the ages of 30 all the way down to four – they're her pride and joy! Her other hobbies include reading and cooking. If she wasn't working in the dental field, she'd definitely be a private eye detective or a treasure hunter.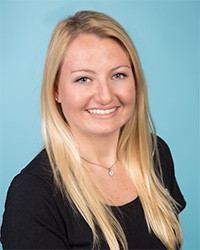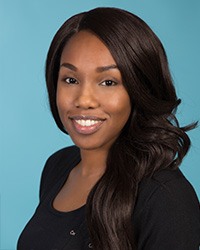 Monique
Hygiene Team Leader (Registered Dental Hygienist)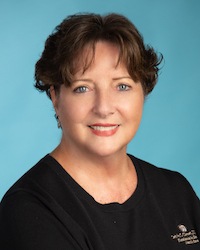 Patricia
Expanded Duties Dental Assistant
Shannon joined our office in 2016, and loves being part of the team. She completed the Gulf Coast Community College dental assisting program. The Dental Assisting National Board certifies Shannon. A native of Panama City Beach, Shannon grew up in an Air Force family, spending most of her childhood in Japan. She enjoys cooking, online shopping, fishing, crafting, snorkeling, sun bathing, and travelling.
Monique joined our team in 2017 with more than a decade of dental experience under her belt. She studied at Brevard Community College. She is a certified dental assistant, and she is licensed in local anesthesia administration. Originally from Titusville, Monique is married, and she and her husband are the proud parents of two daughters. She enjoys spending time with family, reading, playing basketball, and being active in her church.
Though Patricia just joined our team in 2016, she has more than three decades of dentistry experience that she puts to work helping patients achieve their healthiest smiles. Patricia studied at Daytona Beach Community College (now Daytona State College), Tallahassee Community College, Seminole Community College, Broward Community College, and Orange County Vocational School. She is a certified expanded duties dental assistant and maintains x-ray certification. Patricia grew up in an Air Force family, and she has seven siblings. She enjoys reading, swimming, walking, and she loves animals. She was also in the para reserves, and made five static line jumps.