Your Premier Dentist Near Rockledge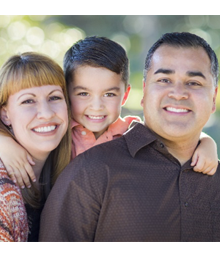 Let's face it, you're busier than ever. Between work, family, and the small amount of time you take for yourself, there never seems to be enough hours in the day. That means when it comes to taking care of your family's teeth, you want a dental practice that is convenient, offers everything you need under one roof, and is always affordable.
If this sounds like you and you live in Rockledge, then you're only 15 minutes away from everything you're looking for! At the practice of Dr. Cedric C. Chenet, you and your family will find everything you need to make sure your smiles stay healthy and bright for years to come.
Meet Your Rockledge Dentist
Dr. Chenet is a classic example of the American dream. He was born and raised in Port-au-Prince, Haiti and eventually made his way to the United States where he actually worked as a dog catcher for a year before attending dental school at the prestigious Howard University. He eventually got his dental degree in 1982 and immediately joined the air force, serving around the world as a dental officer until his retirement as a Lieutenant Colonel in 2002. From there, he decided to open up his very own practice in Melbourne.
Dr. Chenet's strives to have his practice be, in his own words, "Where education, experience, and technology come together to provide excellence in dental care." This is why, in addition to his decades of experience, he consistently invests in the latest dental technology so he can continue to provide even more precise and comfortable care for his patients.
What to Expect with Your Dentist near Rockledge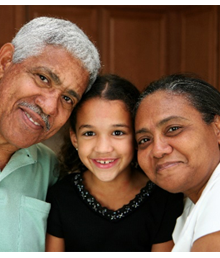 When you come to see us, our goal is to keep you as relaxed and informed as possible so your dental experience will be completely stress free. We are focused on patient interaction, as opposed to a big corporate practice that will simply try to get you in and out as quickly as possible. With us, you'll be greeted with a smile, and Dr. Chenet will take all the time he needs to fully explain your dental health, treatment options, and answer any questions you might have. His goal isn't just to treat you -- he wants to be a long term partner in your dental health, and we're sure you'll feel the difference this makes as soon as you walk in our doors.
Our Services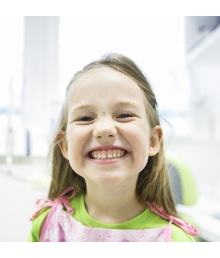 We're happy to say that we not only do it all, but we do it well. We're able to offer a wide range of services that can take care of all of your family's dental needs both now and well into the future. Some of them include:
General Dentistry: This includes services like checkups, cleanings, and more to help you actually avoid dental problems so they don't have to be fixed later.
Restorative Dentistry: Have a broken, decayed, or missing tooth that needs to be repaired? Dr. Chenet will be able to fix you right up, and he'll even be able to do it much faster than your typical dentist thanks to his use of advanced CEREC technology.
Cosmetic Dentistry: Want to have a brighter smile? Want to get rid of small chips or cracks? With these services, we can give you your dream smile in just one or two easy appointments.
Specialty Services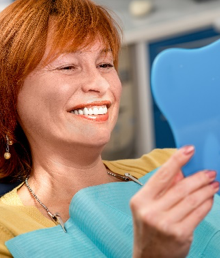 In addition to the many general dentistry services we offer, Dr. Chenet is also able to provide a multitude of treatments you simply won't find at most other dental practices:
Complete Dental Implant Care: Dental implants are the best solution available today for replacing missing teeth, and Dr. Chenet is one of the few dentists in the area who can actually perform the entire procedure from beginning to end, saving you time while you're rebuilding your smile.


Sleep Apnea and Snoring Treatment: If you suffer from sleep apnea or have a bed partner who consistently snores, Dr. Chenet can design a comfortable, custom-made mouthpiece that will make sure everyone can breathe easy and sleep peacefully every night.
TMJ Therapy: Is your jaw constantly stiff and sore, or do you get chronic headaches? Dr. Chenet can give you the relief you need using comprehensive TMJ therapy.
How to Find Your Dentist Near Rockledge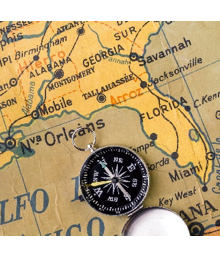 Our office is located at:
7331 Office Park Place, Suite 100
Melbourne, FL 32940
Dental Care You Can Always Afford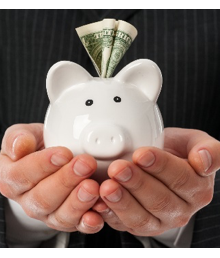 We believe that excellent dentistry should be accessible to all families, which is why we strive to make our services as affordable as possible.
In addition to our competitive fees, we also accept all forms of payment, take dental insurance from almost any provider, and can help you get flexible, low interest financing with CareCredit. Altogether, we're here to make sure your dental care always fits easily into your family budget.
Come See Us!
Whether you need dental care for your child, yourself, or your parents, Dr. Chenet has the knowledge and experience to make sure everyone always leaves his office with a beautiful, healthy smile. To learn more about our practice, or to schedule an appointment, please contact us today.