Dental Cleaning and Checkup – Melbourne, FL
Invest in a Healthy, Beautiful Smile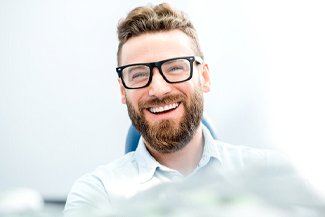 Your teeth can serve you for a lifetime if you commit to caring for them over the years. Although a toothbrush and floss are important to preserving a healthy smile, they aren't enough. The American Dental Association also recommends you see your dentist at least twice a year for a checkup and dental cleaning in Viera, even if you don't currently have any concerns. Routine preventive care is the most important service a dentist can offer. Dr. Chenet designs your semi-annual visits to help you enjoy lasting oral health through personalized solutions.
Enjoy a Clean Smile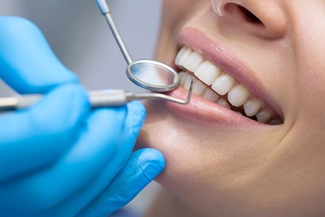 Your toothbrush and floss are your first line of defense against preventable oral health issues, like tooth decay and gum disease. Although they are effective, they are only half the care you need. Even with the best brushing and flossing methods, there are still areas in your mouth you cannot clean at home. Bacteria and plaque linger in these tight places, significantly increasing your risk of oral health complications.
Our dental hygienist uses special dental tools to remove the harmful accumulations that can result in cavities and gum disease. They also take the time to discuss your current oral hygiene habits and make recommendations for improvement to keep your smile healthy in between appointments.
Benefit from Early Detection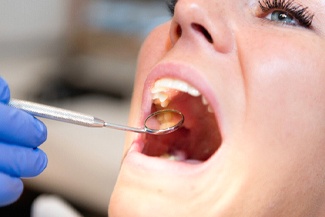 Routine checkups allow Dr. Chenet to monitor your oral health to detect areas of concern sooner. This provides prompt intervention to lessen the need for a costly treatment down the road. Dr. Chenet takes the time to perform a comprehensive examination. He does more than just look at your teeth and gums. He also examines your soft tissues to look for areas of concern, like oral cancer. He will check your jaw, neck, and oral structures in their entirety to look for any potential complications. Besides a visual exam, he also reviews X-rays of your mouth. This allows him to see any issues that may be brewing beneath the surface, like an infection.
After he completes his examination, he will discuss his findings with you and create a customized treatment plan. He'll take the time to answer your questions and address your concerns, so you feel confident in the decisions you make for your smile.
Maintain a Healthy Smile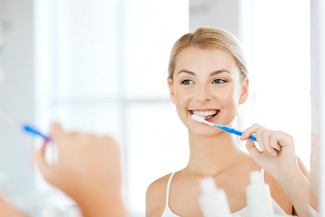 To ensure your smile stays strong and healthy, it's essential you remain proactive about your oral health in between your routine appointments. Dr. Chenet recommends you:
Use a soft-bristled toothbrush and fluoride toothpaste to clean all surfaces of your teeth and tongue twice a day for at least 2 minutes.
Use a high-quality dental floss to clean in between each tooth.
Limit your consumption of sugary foods and drinks.
Don't smoke or drink alcohol in excess.
Wear an athletic mouthguard if you play sports.
Take Charge of Your Oral Health
If you need a dentist in Melbourne, Dr. Chenet and his team are here to help you reach your oral health goals. Contact our office today to schedule your next visit for a cleaning and checkup.