General/Family Dentistry – Melbourne, FL
Creating Generations of Healthy, Beautiful Smiles
Dr. Cedric C. Chenet strives to create generations of healthy, beautiful smiles through personalized dental care. As a general and family dentist in Viera, he treats patients of all ages to help them reach and maintain optimal oral health. With a focus on prevention, he can keep your loved ones' teeth and gums healthy to reduce the likeliness for needing an invasive treatment down the road. This can also lower your long-term dental costs to save you money. You will invest in your family's oral health with Dr. Chenet by your side.
Dental Checkups & Cleanings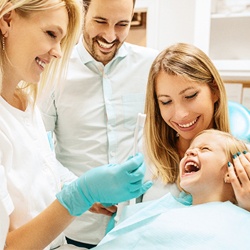 Although brushing and flossing are effective for removing plaque, bacteria, and food particles from your teeth, it is not enough. Your smile also relies on routine dental care to reduce your risk of preventable issues, like tooth decay and gum disease. The American Dental Association recommends you visit your dentist twice a year for a cleaning and checkup to keep your smile healthy. Dr. Chenet will remove harmful buildup and monitor your oral health to ensure your teeth last for a lifetime.
Gum Disease Treatment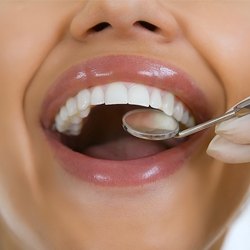 Gum (periodontal) disease is an infection that develops in the gingival tissue from bacteria found in tartar accumulations. If it is not treated quickly, it can lead to the eventual loss of your teeth. It can also impact your general health, increasing your risk of several health concerns, like heart disease. Dr. Chenet will stop the complications of gum disease using a personalized treatment plan catering to your needs.
Oral Cancer Screenings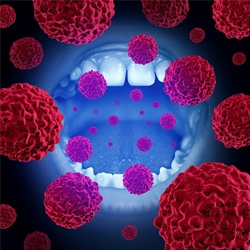 The 5-year survival rate for oral cancer is a little over 50%. It is lower than other cancers because many patients are not diagnosed until the cancer has reached advanced stages or spread to other areas of the body. It is estimated, 80% of new oral cancer cases can be diagnosed early by a dentist. Dr. Chenet provides oral cancer screenings as part of preventive dentistry. He can help detect cancerous and precancerous cells early using a noninvasive, effective screening.
Fluoride Treatment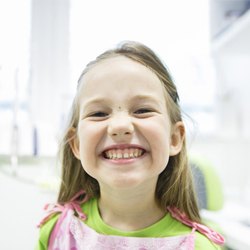 Fluoride is known as "nature's cavity fighter" because it keeps your enamel strong and healthy. Painting your teeth with a fluoride varnish replenishes areas of demineralization to prevent it from turning into a cavity. In some cases, it can even help reverse the early stages of tooth decay. In a matter of just a few minutes, you can give your teeth added strength to remain cavity-free.
Dental Sealants
Dental sealants are a clear, plastic coating applied to the chewing surfaces of the teeth that are prone to cavities, like the back molars. This acts as a protective barrier between your enamel and cavity-causing bacteria. Dr. Chenet recommends them for children between the ages of 6 and 14 because they are most susceptible to cavities; however, you are never too old to benefit from the protection of dental sealants.
Power Toothbrushes
With so many toothbrushes to choose from, it can be difficult to know for sure which one is right for you. If you've ever visited Dr. Chenet and his team, you likely know that we often advocate the use of electric toothbrushes for a number of reasons. Not only can using an electric toothbrush be more fun than a manual one, but they can actually remove plaque, food debris, and bacteria more easily.
Learn More About Power Toothbrushing
Schedule an Appointment Today
If you need a family dentist in Viera, Dr. Chenet provides the services your loved ones need through all stages of life. Contact our office today to schedule your visit. We look forward to meeting you.