Patient Testimonials
Regular feedback is incredibly important to the dentists and team members at our practice. With your reviews, we can learn exactly how we can improve your dental care experience as well as confirm what we're doing well. That's why we thank our patients for taking the time to inform us of their experience. If you're considering a visit but aren't sure if our office is right for you, we hope you take a minute to go over the positive experiences from our previous and current patients. Afterwards, you'll feel confident that our office can meet your needs!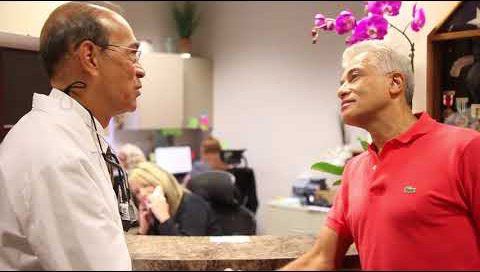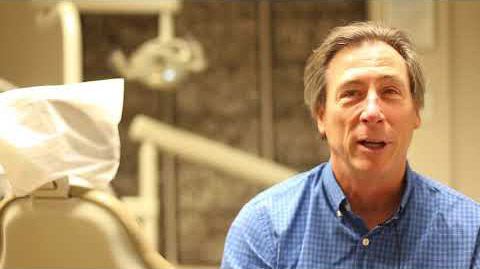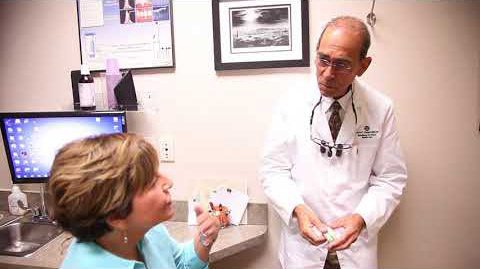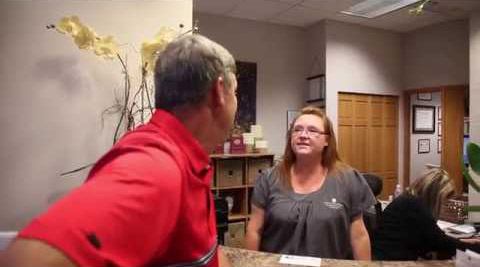 Great service!!
Phyllis F., Melbourne
I have always been very afraid of going to the dentist until I started going to Dr. Chenet. He and his staff have been great in easing that fear in me! I had an appt. today for a filling, but it was done with ease and pain free! I am very thankful for Dr. Chenet and his great staff!!
Painless as always
Debbie N., Rockledge
I no longer hate going to the dentist. The office is lovely, Dr. Chenet and staff helpful, kind, and professional. I would and do highly recommend.
The Best!
Carroll S., Melbourne
Dr. Chenet and staff are the most professional and caring I have ever encountered. Time is never a factor and I always feel that I am special and I am sure everyone is treated like that. I love my Dental Tech and Claudia who saved me from a melt-down on my first visit to this office. The referral to Dr. Stetler was also a blessing!
From a patient who agonizes over going to the dentist!
Better than Brie
Louis M., Cocoa Beach
More fun than Brie and Sauvignon Blanc.
The professional service and attention are always great. Very satisfied.
Outstanding!
Eduardo M., Melbourne
Dr Chenet and his staff of dental professionals are not only the best we have experienced since moving to Brevard County five years ago but also the best we seen to date. Their professional attitude, dedication to their patients, outstanding bedside manner, and jovial attitude are second to none. Despite being an out of network provider under our dental plan, our family will continue to rely on Dr Chenet and his really cool staff for all our dental hygiene needs.
Amazing
Alan D., Melbourne
I lost all my hearing during the war but the staff were extra caring to make sure I understood everything they did. No pain, a few chuckles and professional results, this team is the best! I highly recommend the Chenet team to anyone scared or apprehensive about going to a dentist, those days are gone.
Outstanding!
Lee T., Indialantic
I have been phobic about dentists all my life, until Dr. Chenet! He and his staff are the most kind, nurturing, professional (yet very friendly) people I've ever experienced! You will be amazed at their kindness, I promise! I (almost) enjoy going now. :)
Cleaning
Tina D., Melbourne
Dr. Chenet office is an outstanding office where patients come first. They are great getting you in when a emergency has happened and we would never go anywhere else.
Outstanding!
Earl D., Rockledge
We love visiting Dr. Chenet's office. He has great employees and the atmosphere in the office is warm and welcoming. Our family very much enjoys going to the dentist now thanks to Dr. Chenet and his staff.
Smiling brighter than ever!
Clement M., Melbourne
The Dental office is one of the best! Each staff member is professional and genuinely sincere when working with me. I have been educated on the importance of good oral hygiene and have been coached to better health care. Outstanding!
Cheerful, professional staff
Emily H., Merritt Island
Believe it or not, I actually leave the dentist's office feeling better and happier than when I went in. Dr. Chenet - you have assembled a Dream Team of receptionists, billing folks, hygienists and assistants. You all are a lot of fun and yet I know you're really saving my teeth!!! Thank you for your combination of state-of-the-art care and real human warmth.
Excellent
Raymond S., Palm Bay
My family and I been with Dr. Chenet for over 10 years ever since he opened his clinic. His guidance has contributed to our overall health, especially mine. I have diabetes and the very first time I visited him he told me that "Your health starts at your mouth." I took it to heart and applied it by brushing and flossing every day. Ever since then my diabetes has subsided to a point where it can be controlled. Also his hygienists are the best. Catina and Cristi, who always took care of me when I visit, treat me with tender care and comfort because they know that I am afraid of dental procedures.
The best
Ricky S., Melbourne
The best dentist and staff that I have ever experienced.
Great as always
Paul P., NW Palm Bay
Your entire staff is a joy to interact with. They are caring and the most efficient of any dental office I have ever been seen at.
Excellent customer service
Minerva M., Melbourne
I received an excellent service during my visit at Cedric C. Chenet,DDS,PA. The staff were so friendly and treat you like a family. The hygienist was so sensitive to my needs, so caring. The dentist was so approachable. I would definitely recommend this place to anyone who have a dental needs.
Excellent
Barbara M., Melbourne
I drive 40 minutes in traffic to get to this office and would not go anyplace else!
Exceptional
David R., Melbourne
Patient sensitivity and professionalism of staff blended with constant improvement in services and new technology benefiting patients. A best of breed dental practice!
Cleaning
Nancy C., Palm Bay
Great experience with high tech equipment. Dr. Chenet is very caring and helps you to make the right decision for your dental care. I originally went to him for a second opinion on another dentist's recommendation. At that time I switched dentists because I was very impressed with his office and his care.
Outstanding
Charles B., Rockledge
Absolutely the best professional service in the county. I have visited his office for over 4 years now and have nothing but rave reviews for the service.
Outstanding visit
Michael B., Melbourne
Simply exceptional - best dental facility I've been to in my life and I like that everyone is very supportive of the military. Thank you
Ernest W., Viera
Excellent communication using internet and mobile phone services. Personnel demonstrate a superb, cheerful, witty, and full of life environment. Always ready to to assist, get to work and inform patients on what they need to be doing to maintain good dental health.
Dr. Chenet is the best!
Laura F., Melbourne
I wouldn't go anywhere else. I tell anyone and everyone looking for a dentist to go see Dr. Chenet. He's the very best and his staff is awesome, too.
New Crown
Elaine H., Melbourne
I have had so many occlusion problems with past dentistry. Absolutely no problem with my new crown. What a relief to find a dentist who gets it right!
OUTSTANDING
Kevin J., Rockledge
From the very friendly welcome at the front door, the pleasant, professional dental technicians, and an amazing Dentist, the entire visit was as good as it could ever get. Many say they never want to see a dentist. To those, I say, you need to meet Dr. Chenet and his staff of professionals! You will quickly change your tune.
No Stress visit
Anonymous
The dental hygienist was willing to spend a little extra time with me to go over some of the specifics of gum disease
Great
Jessica J., Melbourne
Everyone is always friendly and make you feel comfortable.
As always......excellent
William R., Viera
It almost fun to come to the dentist...I said almost.
The staff is the greatest. I appreciate it the appointment after I missed mine. Thank you.
Cleaning
Anonymous
EXCELLENT, wonderful service and kind staff
Great!
Timothy L., Palm Bay
Always the best care and nicest staff.
As usual--excellent in all areas
Frank H., Cocoa Beach
All personnel are knowledgeable and courteous. The doctor spends adequate time explaining his thoughtful approach to the patient as well as encouraging one to participate in the planning of their treatment. In my case, the results of relatively painless treatment have been excellent. I have had a lot of dental work in my life and Dr.Chenet is at the top of the list in his philosophy of good care and his providing the good care I have learned under him to expect.
Impressive First Visit
Linda T., Merritt Island
I met for a second opinion recently and evaluation of dental issues. Dr. Chenet took time explaining my options as well as answering many questions I had on my list of concern. The staff was friendly and informative. They have a great team and provide state of the art technology and care for their patients. I sincerely believe I have found the right dentist this time around!
Excellent
James B., Rockledge
Dr. Chenet's practice is a very modern,technologically superior and professional operation. Everyone who works with him are most pleasant and go out of their way to make you comfortable and informed. They are thorough and efficient. I highly recommend Dr. Chenet for your general dentistry needs.
Always a feeling of confidence that I'm getting the best treatment available.
Robert B., Viera
An outstanding group of dental professionals laced with pleasant faces and a sense of humor.
Excellent
Sally G., Melbourne
We moved to Viera about 4 years ago and kept driving 45 minutes to our old dentist in Cocoa Beach. I had some problems with my bite and called to see this local dentist. It was great!! His staff is excellent. The second appointment and they remember my name. It is a happy environment and they were able to solve my problem. We actually had a meeting and reviewed all my options. If you are looking for a dentist - this should be your first stop. We waited 4 years to find him.
Dental cleaning appointment
Anonymous
They are definitely one of the best I have ever been to. Five Stars all the way!!
Excellent, Professional and Quick
Johnny W., Melbourne
The care, professionalism and friendliness of everyone is what sets this business apart. I was greeted as soon as I entered, and within 5 minutes was sitting in the chair for the dental service. The professionalism of the staff is second to none.
To the tooth fairies
Gene I., Melbourne
You all are the greatest! I'm thankful at my age I still have all my "pearly whites" and your watchful care I'm sure has a lot to do with that. Many thanks. . .
Glad to be back!
Nancy S., Melbourne
After 3.5 yrs of not having insurance I am so glad to be able to see Dr Chenet again. I was always impressed with his work and personality and couldn't wait to make my first appointment again. Not only does Dr Chenet perform outstanding work, the office staff is always very courteous, friendly and very flexible when it comes to emergencies or rescheduling. You guys go above and beyond! Kudos to you!
Outstanding
Thomas U., Melbourne
Highest quality of care and caring. I feel each time I visit, the staff knows me and is truly concerned for me and my oral health
Simply the best!
Nancy S., Melbourne
Not very often do we find an office nowadays with such professional and accommodating staff as the people who work for Dr Chenet! Staff always has a welcoming smile and greeting as soon as you walk through the door which makes you feel like you're part of the family. Staff also has always been very accommodating to work around my ever changing schedule without a problem. So kudos to Dr Chenet and his wonderful staff!
Excellent
Craig W., Cocoa
I have never been treated so professionally and competently. What a treat.
Yahoo
Georgia B., Titusville
Dr. Chenet is very knowledgeable and a pleasure to chat with. My family and I have found our Floridian dentist!
Wonderful treatment
Anonymous
Thank you Dr Chenet for making my smile perfect! I can smile without worrying about my "Brown" tooth. You are the best.
Dr. Chenet
Lisa E., Odenton
I have lived in several different countries and states and have seen many different dentists and I can tell you that Dr. Chenet is the best of the best. I have had crowns and tooth colored fillings done in his office and have been very pleased not only with the results, but the professionalism and courteousness of the staff. He was recommended by another dentist to me and I would not hesitate to recommend him to anyone myself.
2 Crowns
Carole H., Viera
Amazed how professional and fast my experience was. No pain and 2 crowns in under 3 hours! Way to go.
Excellent dental care and service
Linda T., Merritt Island
The professional dental care and service received on my recent appointment truly makes me feel more confident with dental work again. The positive atmosphere and concern given the patients before, during and after the procedure was superior to any previous experience with dental providers.
Outstanding!
Anonymous
The experience has been great and always improves. In a progressive world it is encouraging when I leave the dentist, I always find something to SMILE about. I recommend that you make an appointment as soon as possible, why delay your happiness any longer?
I love my dentist and team working for him!
Dr. Chenet's Practice
Frank C., Satellite Beach
As always, totally professional and outstanding service. The technology that Dr. Chenet has incorporated into his practice is beyond belief. Recommend this practice above all others
Quality dental care for an old patient
Edward N., Viera
I was able to get an appointment the next day; I was taken on time when I arrived. Dr. Chenet performed appropriate procedures in a timely manner with his usual aplomb. His advice for my condition was clearly communicated and emphasized.
Moving in the Right direction - Words of a dentist to a 35 year client who was relocating to Florida.
Mona F., Melbourne
I took the advice of my brother who has lived in Brevard county for 12 years now to start my relationship with his dentist whom he liked and admired very much and that of course is Cedric C. Chenet. It is a relationship that is what I need because it is based on confidence that he cares for my well being and will give me his utmost professional care and advice. I have had a long journey with much dental work in my mouth. The advice I had when I left my dentist in Pennsylvania was "Find a dentist that will be interested in saving your teeth".
Cedric Chenet and his staff were the utmost caring professionals. Right down to the receptionists who help with the paper work. Excellent I must say. They made me feel so at ease and part of their family so to speak. It was just what I needed. It was very informative and all up to date on the technical devices to care for my dental health and the future of my well being. It is working together with his staff to keep my mouth healthy and who doesn't want that. I am so at peace with my decision and am looking forward to a long relationship with Cedric C. Chenet and his staff.
Wonderful as always!
Joslynn M., Rockledge
I'm not sure how many folks end up liking the dentist after they become patients there, but I am one of them. Thank you all for always making it a wonderful experience and giving me excellent advise on healthy oral care. Never been happier with a dental office!
Sets the standard for dental care
Kevin J., Rockledge
From the receptionist's warm welcome upon entering the dentist's office, to the professionalism and legitimate friendship displayed by the technicians and Doctor, this is the place to go for your dental needs. Your appointment time is treated like gold by the staff and the care they provide is second to none. If you fear yours or any dentist, you need to come to Dr. Chenet; you'll fear no more. His practice IS the standard for dental care.
Love this office!
Mike V., Melbourne
Everyone here is great! Friendly, competent, innovative. These are the first dental staff who recognized that putting a numbing gel on my sensitive teeth made the whole procedure better. Can't thank them enough for that. Now, every visit is a pleasure.
Outstanding Dental Office
Julie M., Melbourne
Dr Chenet and staff are extraordinary! They not only are professional, knowledgeable and great patient educators they also treat you as family. I have to say, I look forward to my dental exams.
New Patient!
Jennifer P., Merritt Island
I came to see Dr. Chenet and Team for a whitening procedure and have decided to transfer from my current Dentist to here. They were absolutely great!!
Awesome team!
Desiree R., Melbourne
I always feel loved and welcome when I go to my appointments. You definitely have a great team!
Great Dental Care
Louis M., Cocoa Beach
I am always happy with the service and attention I get, from Dr. Chenet's work on my teeth, the hygienists' competent and careful cleaning and examination, and the receptionist's friendly administration.
appointment with Lisa
Jean M., Melbourne
If you can ever call having your teeth cleaned a pleasant experience, this was definitely one of those times. Thanks for the excellent job done and in keeping with my schedule.
Periodontal Teeth Cleaning
Joan W., Palm Bay
Christi cleaned my teeth and did an excellent job. She goes over every tooth and really checks my teeth. She gave me many helpful tips to improve my teeth cleaning routine. She is always so pleasant and very helpful.