How to Find the Best Dentist in 32940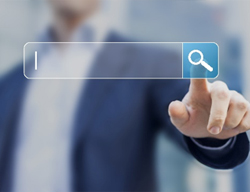 Whether you're new to Melbourne or you're unsatisfied with your current dentist, you now find yourself in the same position as many of your friends and neighbors: you need to find a dentist in 32940. Thanks to the internet, searching for a dentist is now easier than ever, but that certainly doesn't make choosing one very simple! There are thousands of dental websites to read through, and you just don't have time to look at them all. Dr. Cedric Chenet and our team completely empathize with you as we're not just dental professionals, but dental patients as well! We've been in the exact same position as you many times. Thankfully, we've learned a few things here and there about how to find the perfect dentist for each individual, and on this page, we're going to share them with you.
Here are the top 5 things you should look at when choosing a dentist:
1. The Practice's Clinical Focus
A practice's clinical focus refers to the type of care they provide. Do they mostly offer general dentistry services, or are they more specialized and only do dental implants or orthodontics? Making sure a practice's clinical focus lines up with your needs is essential to finding the right one for you.
For example, at our practice, our focus is on providing comprehensive care all under one roof. Dr. Chenet has decades of experience and has surrounded himself with a hand-picked team of experts, both of which enable him to provide everything from basic checkups and cleanings to all-inclusive dental implant care to TMJ therapy to sleep apnea therapy and more. What is our focus? It's to give you the option of having all your dental needs and more met in one convenient location provided by a team of friendly and highly-trained professionals.
2. The Doctor's Special Training
Anyone who is able to call themselves a dentist has been to dental school and is able to provide basic preventive, restorative, and cosmetic services. That's a given. But, in order to get the best care possible, you want to visit a dentist who has put in extra effort in order to improve themselves over the years. When reading a doctor's bio, look for any special training they have received. This will mean they're able to provide an even broader array of services, which will enable them to better personalize your care and meet your needs as they change over time.
After graduating from dental school, Dr. Chenet immediately joined the US Airforce and went on to complete post-graduate training in not only general dentistry, but periodontics, endodontics, prosthodontics, and pediatric dentistry as well. He is also an active member of the American Academy of Implant Dentistry (AAID). What does this all mean for you? It means that he can do it all, do it well, and that you can expect the absolute best that 21st century dentistry has to offer whenever you come to see us.
3. The Team
World-class dentistry is truly a team effort. As highly-educated and skilled as a dentist might be, they simply can't serve their patients alone, so having the right team is absolutely essential. A practice's team will probably be the people you interact with the most at the office, so it's important that they are friendly, experienced, and always there when you need them.
Here in our Melbourne office, we can say with complete confidence that we have one of the best teams in the business. Most of our team members have over a decade of experience in the dental field, and every day, they come together to give our patients the most relaxed and stress-free dental experience possible. They're ready and able to answer any questions whether they regard your treatment or insurance benefits so you can always feel reassured about your dental care.
4. Their Location
It doesn't matter how good a dental practice is if they aren't close to you, right? Finding an office that is convenient to you will make it much easier to maintain routine visits, which in turn will help keep your teeth healthy and strong from year to year.
We're proud to say that our office is very easy for people in Melbourne to visit. We're located near the Brevard Zoo right next to the Suntrust Bank. In fact, almost half of our patients live within walking distance! We're also happy to serve patients from nearby Viera, Rockledge, and Suntree as well. With us, you're always just a few minutes away from 5-star dental care.
5. Their Payment Options
Finances are the number one reason people cite as to why they don't go to the dentist, so you should choose a practice that works to make your care affordable. Some questions to ask are, "Do they accept dental insurance," and, "Can I get financing if I need it?" Basically, is the office willing to work with you so going to the dentist isn't a financial burden?
At our practice, we offer our patients multiple ways to save at every visit. Not only do we have extremely competitive fees and accept all forms of payment (cash, check, and all major credit cards), but we also accept most dental insurance plans. Our team will even take the extra step of filing the claim for you and handling the entire process to make sure you're getting the most out of your benefits. And, if you currently do not have insurance, we can help you get flexible, low-to-no interest financing with CareCredit. With us, excellent dentistry also comes at an excellent value.
We're Ready For You!
By just looking at these 5 things, you'll be able to quickly sift through the search results and find the practice that feels right for you. Of course, we would love it if you chose to come see us. Dr. Chenet and our team work tirelessly to provide a one-of-a-kind dental experience that always leaves a smile on our patients' faces, and we try to do it a little bit better every day. While you're here, we invite you to explore our website a little more so you can learn about all the fantastic ways we're ready to serve you.
If you have any questions for our wonderful team or would like to schedule an appointment, please contact us today.