Dental Implants – Melbourne, FL
The Best Way to Replace Missing Teeth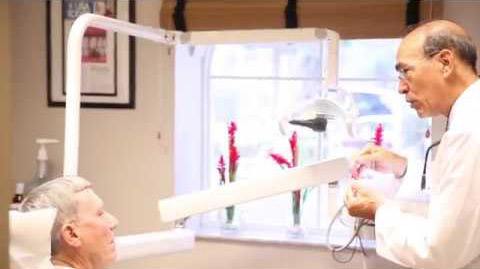 Benefits of Dental Implants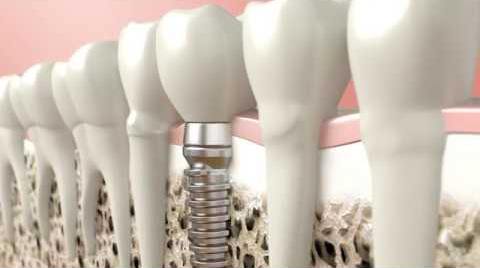 Improved appearance
Greater confidence
Prevents teeth from shifting and resulting in a misaligned bite
Improved oral health as a result of continued jawbone stimulation
No chance for decay
Easy to clean and maintain
A restoration that can last 30+ years with proper care
Greater functionality while eating, chewing, and speaking
Indications for Dental Implants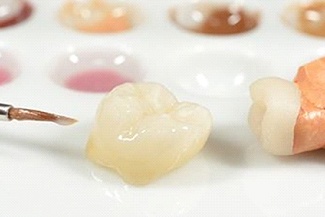 The versatility of dental implants is what makes them a popular and superior method of tooth replacement. Whether a patient needs one, multiple, or all their teeth replaced, dental implants can restore a smile and improve a person's facial shape, resulting in an enhanced appearance and increased confidence.
Missing Single Tooth
Patients who are missing only one tooth can benefit from an implant-retained crown. There is no need to alter natural, healthy teeth, as our team will be focused solely on placing the implant in the vacated socket, which will be topped with a metal abutment and custom-made dental crown.
Missing Multiple Teeth
If multiple, consecutive teeth are missing along an arch, an implant-retained bridge can be put into place. Instead of being fixed over healthy teeth, the customized restoration will sit on top of two titanium posts that are surgically placed into the jawbone and create a solid foundation for a new and improved smile.
Missing All Teeth
Dentures replace an entire arch of missing teeth, but many patients struggle to find a proper fit that is both comfortable and reliable. Traditional prosthetics can slip or slide around at the most inconvenient of times. Patients who are eligible for dental implants can now rejoice — implants can provide far superior stability for a complete or partial denture. What's more, because they stabilize the jawbone and promote better oral health, implant-retained dentures can also help you maintain your youthful facial structure for longer.
Mini Dental Implants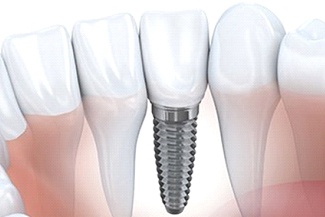 All-On-4 Dentures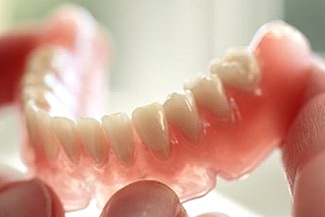 The Cost of Dental Implants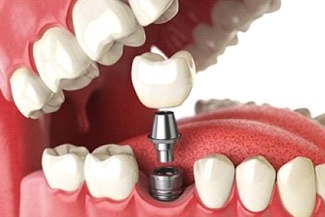 Dental Implant FAQs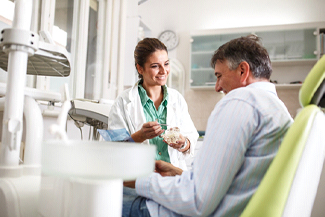 Now you know all about the benefits, indications, and types of dental implants in Viera! If you'd like to continue doing research before giving us a call, we've answered a few of the most frequently asked questions we get from patients below. On the other hand, if you have a specific question on your mind, we encourage you to contact our office so our fantastic team can assist you.
Does the Process of Getting Dental Implants Hurt?
The benefits of dental implants are undeniable, but many patients are hesitant to commit because they are worried that the procedure will be painful. So, if you're in the same boat, you're certainly not alone. Fortunately, the procedure and recovery are a breeze thanks to local anesthesia, our experienced team, and aftercare best practices. In short, not only will we make certain you are completely relaxed during the procedure, but we will go above and beyond to ensure your recovery experience is equally as comfortable.
Can I Eat the Same Foods with Dental Implants?
Dental implants are a state-of-the-art tooth-replacement solution crafted from the finest materials, making them extremely durable. The result? Patients don't have to worry about abiding by an extensive list of food restrictions! With that being said, in the weeks following your procedure, you will need to stick to soft foods, like yogurt and soup. As you recover, you can begin to slowly work your way back up to your usual diet.
How Do I Care for My Dental Implants?
To prolong the lifespan of your dental implants, caring for them properly is essential. Luckily, that task is relatively easy since they can be maintained with the same best practices you use for your natural teeth! Therefore, make sure to brush at least twice a day, floss daily, and visit our team at Chenet Dental every six months for a professional checkup and cleaning. We also recommend steering clear of poor dental habits, like smoking, chewing on ice, and using your teeth as tools.
What Is the Success Rate of Dental Implants?
Currently, dental implants hold an impressive 95% success rate! We have a few things to thank for that phenomenal statistic. First, the high-quality materials that replace the tooth from the root to the crown. Second, advancements in technology and dentistry (after all, seashells and animal bones were once used!). Third, a thorough screening process to ensure patients have healthy gums and adequate bone density to support dental implants in the short and long term. Without these measures, dental implants wouldn't be the world-class tooth-replacement solution it is today.
Are you interested in learning more about dental implants or scheduling your initial consultation? Then contact our office today!