Dental Implants – Viera, FL
Restoring Function and Beauty through Restorative Dentistry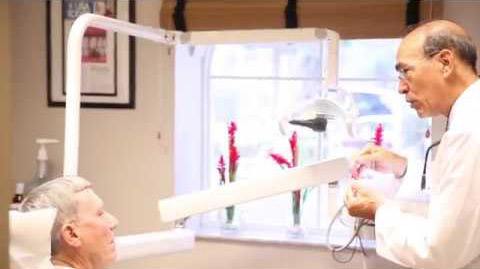 In the past, options to replace missing teeth were limited. Patients could choose from a removable partial denture or a fixed bridge. While these treatments provide esthetic and functional solutions, they did not address the long-term effects of tooth loss, such as bone deterioration. Now, you have an alternative option with dental implants in Melbourne. They are the only tooth replacement option that closely mimics nature's design to offer long-term results while stopping bone loss.
Benefits of Dental Implants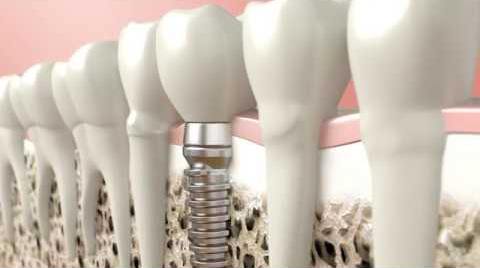 Dental implants are the most reliable and predictable solution to replace missing teeth, offering over a 95% 10-year success rate. The body naturally accepts the biocompatible material, fusing to it to create a secure and lasting bond for the replacement teeth. However, this process also encourages new bone growth to protect the density of the jawbone from deterioration.
With the implant posts securely placed, the replacement teeth will closely look and feel natural. Unlike other tooth replacement options, patients with dental implants do not have to worry about clasps or adhesives to secure the prosthetic teeth. In addition, the implant is designed to last for a lifetime, unlike bridges, partials, and dentures, which may need to be replaced periodically. With the right aftercare, your dental implants have the potential to last for a lifetime for a long-term solution.
Indications for Dental Implants
Dental implants can be used to replace a single tooth, multiple teeth, or an entire arch. Depending on how many teeth are being replaced, the treatment process will vary slightly. Take a moment to learn how they make it happen!
Missing Single Tooth
When only one space needs to be treated, a single implant post and crown are used. The restoration is typically made from a porcelain crown in order to provide the most natural-looking appearance possible.
Missing Multiple Teeth
If several consecutive teeth need to be replaced, a prosthetic that is similar to a traditional dental bridge is created. However, instead of using dental crowns or clasps to hold it in place, an average of one to two implant posts are used. This makes it easy to replace three to four teeth at a time, even if only one to two implants are placed.
Missing All Teeth
If you're missing an entire arch and looking for a way to make your denture more stable, an implant-retained denture can make this a reality. By strategically placing only a handful of implants, you can replace several teeth simultaneously. A custom-made denture is created, which is secured to the jawbone using an average of four dental implant posts. When compared to traditional options, this offers an increased biting force of over 70%.
Understanding the Cost of Dental Implants
What you will pay for your dental implants varies based on several factors, including how many teeth you have lost, where in the jaw the missing teeth are located, and how healthy your jaw bone is to start with. Additional cost will be added if you need a bone graft procedure first to make the right environment for dental implants. Dental implant procedures are different from case to case, and the best way to know how much yours will cost is to schedule an appointment with your implant dentist, Dr. Cedric C. Chenet!
Complete Your Smile Today
If you are interested in dental implants, you will require a comprehensive consultation to ensure that they are right for you. Dr. Chenet will examine your medical history and your current oral health status to determine if dental implants are right for you.
Families from throughout Melbourne and the surrounding communities trust Dr. Chenet and his team for all their oral health needs, including complete tooth replacement. He is an active member of the American Academy of Implant Dentistry (AAID) and has more than 30 years of experience in his field. He is your premier source for all restorative, cosmetic, and general dentistry services in the area.
If you are ready to replace your missing teeth, we cannot wait to show you want an incredible difference our advanced technology, dedication, and commitment can make in your smile and in your life. Contact our office today to schedule your consultation.