Multiple Tooth Dental Implants – Melbourne, FL
Implant Fixed Bridges & Partial Dentures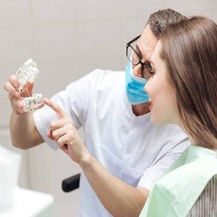 If you're missing several teeth, you don't have to struggle with a damaged smile. Instead, let the experienced dentist in Viera, Cedric C. Chenet, DDS, and his team help recreate your smile. We offer a wide range of tooth replacement options, including traditional fixed bridges, partials, and full dentures. Additionally, our skilled dentist can provide dental implant supported tooth replacement options. When you're ready to get started renewing your oral health and function, call our dental office in Viera to schedule your tooth replacement consultation. We'll review your oral and overall health, discuss your treatment options, and partner with you to create a seamless tooth replacement plan.
Non-Implant Tooth Replacement Options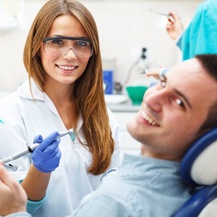 Our team will always walk you through all of your dentistry options to ensure you choose the right treatment for your unique situation. While we often recommend dental implant supported tooth replacement options because they restore both the roots and crowns of your lost teeth, non-implant tooth replacement options can still be effective. Read on to learn more about these non-implant restorations.
Fixed Bridges
Fixed bridges are used to replace one or more teeth in a row. They are crafted using dental crowns, one on each side, to support one or more fused together replacement teeth. The dental crowns are attached to healthy teeth on either side of the gap in your smile, supporting the fixed bridge.
Partial Dentures
Partial dentures are used to fill the gaps in your smile following the loss of both consecutive and nonconsecutive teeth. A denture base is molded to fit between your remaining healthy teeth. Your replacement teeth are supported by the base, which is anchored to surrounding healthy teeth with a clasp.
Full Dentures
Full dentures replace an entire row of teeth. Like partials, the replacement teeth are supported by a gum-colored base. Because there are no remaining teeth to offer support, full dentures are molded to fit against the gums. The close fit creates natural suction that holds the denture in place. Some people also use denture adhesive to improve hold.
The Dental Implant Process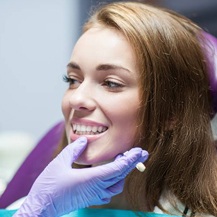 In order to replace your lost teeth from the roots up, we can use two or more dental implant posts to provide support for a fixed bridge, partial, or full denture. The whole process can take several months, but the end result is a long-lasting and natural-functioning smile. In most cases, you can expect the following dental implant tooth replacement options:
Fixed bridges – replace two or more teeth in a row supported with two dental implants, one on each end.
Partial dentures – between two and four implants are strategically positioned to support the partial, replacing several consecutive and nonconsecutive teeth.
Full dentures – a full denture is supported by four to six dental implants, restoring your full smile.
Benefits of Implant-Retained Dental Prosthetics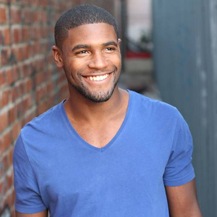 We often recommend dental implant supported tooth replacement as the gold standard in dental care, but if you're still not sure they're the best option for you, keep the following benefits in mind:
Longevity – traditional tooth replacement prosthetics need to be replaced at least every ten years. Your implant supported fixed bridge or denture can last two decades or longer when cared for properly.
Stability – traditional dentures can only bring back about 20% of chewing function, but implant supported dentures make it possible for patients to reclaim 70% or more of their chewing ability, ensuring they can eat all their favorite foods.
Easy care – you can brush your replacement prosthetic just like you would your natural smile. For best results, we may offer some recommendations for changes to your oral hygiene products like using air or water flossers to remove plaque buildup between the prosthetic and gum tissue.