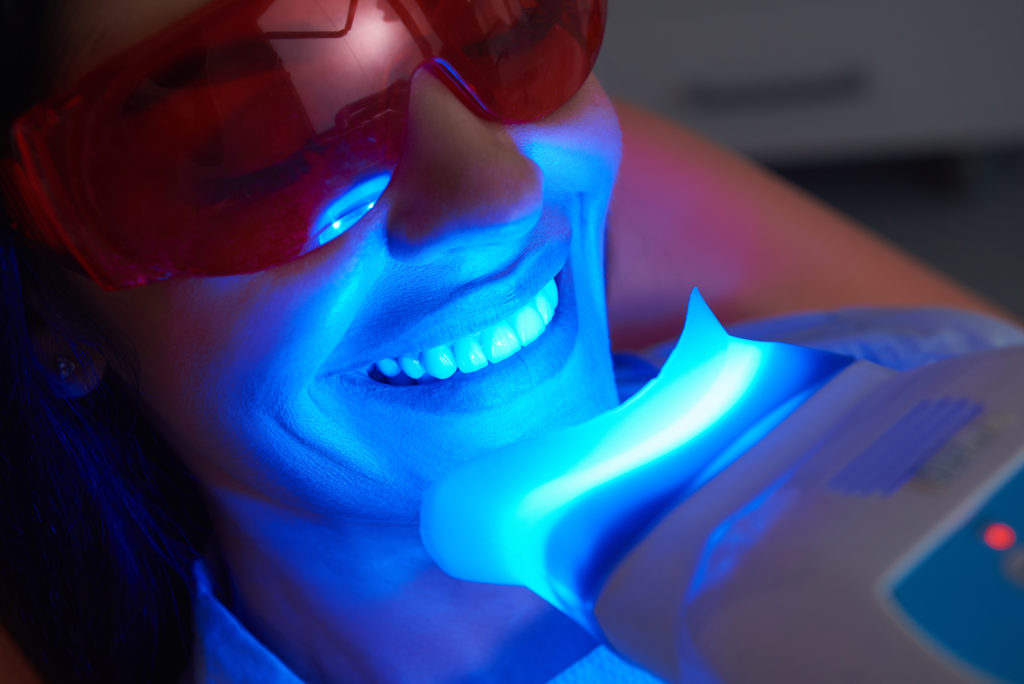 The power of marketing in the 21st century is astounding. Since the first teeth whitening treatments came out in the early 90s, society has come to accept that white teeth are an indication of good oral health and wellness. While there's nothing wrong with desiring a brighter smile, it shouldn't come at the cost of all else.
If you want to learn the truth behind dental health and teeth whitening, continue reading. Not everything is as it seems.
What Color are Teeth Supposed to Be?
The colors of teeth are as varied as the people who smile with them. The prime factor in determining the color of your natural teeth is how thick your enamel is.
Your teeth are made of layers. The top layer that is most visible is the enamel. The layer just under it is called dentin and has a slightly yellow color to it. If your enamel is thick, less of the dentin shows through, making your teeth appear more white.
Healthy teeth vary in shades from white to slightly yellow. If your teeth begin to stain other colors, you should give your dentist a call.
Other Oral Health Colors and Their Meanings
Teeth naturally stain over time by eating or drinking, especially if these foods and beverages are filled with food coloring or have a dark coloration from tannins. Here are some other colors you may see on your teeth and gums:
Brown – Brown coloration is most often associated with an over-abundance of fluoride or the beginnings of a cavity. Cavities will leave behind small holes in your teeth that your fingernail might catch on if you were to check.
Black – Black stains indicate the presence of tooth decay or infection. If you see your tooth becoming dark, or if there's pain surrounding a tooth with a black stain, call your dentist as soon as possible.
Red Gums – Along with the color of your teeth, you should be aware of the color of your gums. If they are red, tender, and inflamed it is a symptom of gum disease and can affect the entire structure of your teeth.
Should I Not Whiten My Teeth?
It's fine to do teeth whitening treatments if you've already got good oral health. However, it should be low on the priority list if you've got other dental issues.
Your dentist will conduct an exam of your mouth before your teeth whitening begins, if they detect any decay, those issues will have to be solved first.
Whitening treatments use hydrogen peroxide as their active ingredient which can cause your teeth to become sensitive after the procedure. If you have cavities, this could cause discomfort or pain.
The takeaway is this: If your teeth are white, but the structures around them are in poor health, then whitening is acting as a distraction from your treatment. Hidden cavities, gum disease, and other hidden issues may be present.
This is why it's so important to see your dentist regularly. If you want to whiten your teeth, snag a dentist appointment first. A bright smile goes better with a clear mind!
About the Practice
At Cedric C Chenet DDS PA, their talented team of expert dentists and support staff are on hand to guide you through your customized treatment plan. You'll never be double booked or treated like a number at their practice. With the latest dental technology, Dr. Cedric Chenet, Dr. Derek Chenet, and Dr. Veronica Vu work together to take care of your oral health and overall well-being. To schedule an appointment, call (321) 253-3136 or visit the website to learn more.