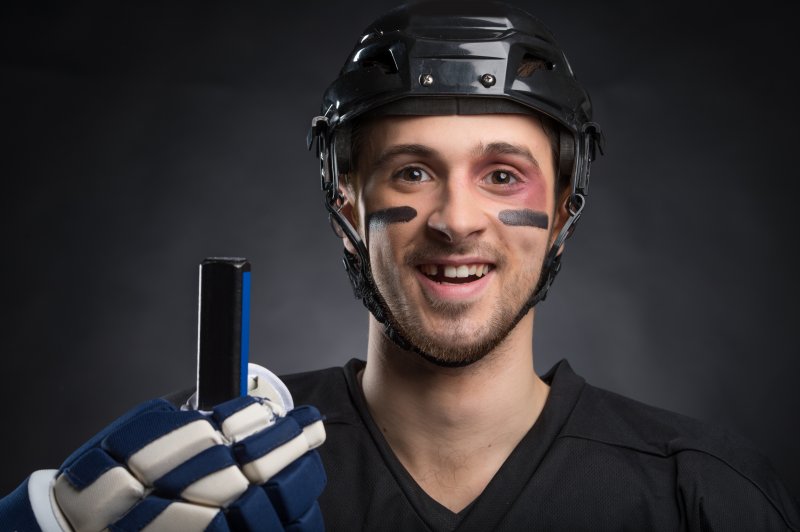 When the Friday night lights come on and the crowd roars, it's go time. As an athlete, the last thing you want to be thinking about on the field is if your teeth are going to hold up. Dental implants can provide that peace of mind, so you can keep running for your goals.
Why choose dental implants over other tooth replacement methods? Continue reading to learn more about dental implants, and why they are the best treatment available, especially for athletes.
What is a Dental Implant?
Dental implants provide a sturdy treatment option for people with missing teeth who remain consistently active.
The treatment involves placing titanium posts in your jawbone and attaching strong prosthetic teeth to them. Because titanium is biocompatible, the post naturally fuses with your bone over time.
This makes it the strongest solution for people who are involved in any sport that could damage your mouth through contact like football, soccer, or hockey.
What Other Benefits Do Dental Implants Provide?
There are several other benefits besides strength that dental implants provide:
Improved Aesthetics: Dental implants are customized to fit into your mouth and match your other teeth. This ensures that your smile doesn't look fake and stays looking natural.
Easy Hygiene: There are no special requirements for hygiene for dental implants beyond brushing and flossing like a normal tooth. You'll never have to take it out to clean it or use special solutions.
Eat What You Like: Because the implant acts just like a normal tooth, you won't have to be concerned about sticking to any special diets. Your after-game steak is safe.
How Long Does It Take to Get a Dental Implant?
The one drawback of a dental implant is the time commitment to receive one. The dentist will need to first install the post the implant attaches to and let it heal with a special cap.
This healing process can take a couple of months to complete, and in that time you'll be without a tooth in that area. Despite the time it takes to receive your implant, the wait is worth it.
Once you have your new prosthetic tooth, you'll be free to continue playing sports with confidence. Dental implants are the best way to get back in the game.
About the Practice
At Cedric C Chenet DDS PA, patients are more than a number. The team offers exceptional dental treatments with advanced technology and personalized care. They're dedicated to helping you maintain a healthy, confident smile with expert techniques and a caring disposition. To schedule a dental implant consultation, call (321) 253-3136 or visit the website to explore other services.