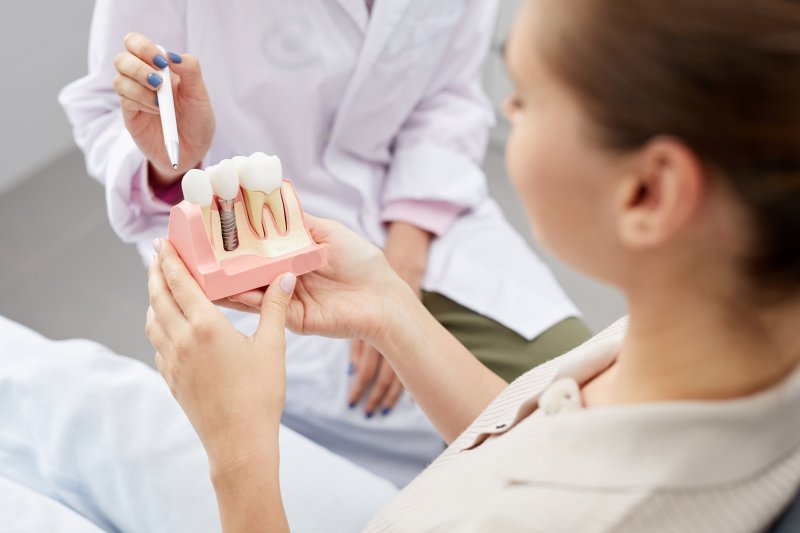 If you lack any teeth, you may want to consider dental implants. These prosthetics can restore smiles beautifully and effectively! However, you'll need to see whether you qualify for them first. Treatment won't work if you have issues that interfere with dental implant placement. Fortunately, your local Melbourne dentist can help you settle the qualification question. (It's just a matter of learning some key facts.) To that end, here are the standard problems that disrupt implant work and ways to resolve them.
Gum Disease
Gum disease is a major obstacle to implant work. After all, healthy gums are crucial for successful placement surgery. When these pink tissues get infected, they weaken the tissue and bone that support dental implants.
Thankfully, treating gum disease before surgery isn't that hard. You only need to get the proper periodontal therapy. In particular, try root scaling and planing from a nearby dentist. These services will remove the infecting bacteria and tissues from your mouth.
Bone Loss
An eroded jawbone can also trigger implant failure. The prosthetic teeth, you see, depend on strong bone tissue for support. Without the latter, the former can't stay in place and remain secure.
Still, you can fix a jawbone that's weak from erosion. One potential option is a bone graft – a procedure that places bone tissue in your jaw from a different body part. In doing so, it strengthens your jawbone's density and supports implants.
Smoking
Aside from its other effects, smoking raises your risk of implant failure. The reason is simple: tobacco restricts blood flow to your gums, reducing your jaw's ability to heal. From there, your implants are much less likely to fuse with your jawbone.
Fortunately, you can counter smoking's consequences. Giving up the habit a week before treatment makes implants likelier to succeed. Plus, the same applies if you stop smoking for at least two months after the placement.
Medical Conditions
Conditions like arthritis and diabetes threaten implants, too. Like smoking, they hinder your body's healing ability and prevent bone fusion. So, these health issues often prevent successful placement when left unmanaged.
Of course, such conditions don't have to keep implants at bay. Just see a medical doctor for qualified assistance. That way, even diabetes and arthritis won't stop your implants from succeeding.
Clearly, issues that interfere with dental implant placement are serious. That being the case, learn about the ones above so your new teeth will work!
About the Author
Dr. Cedric C. Chenet is a dentist based in Melbourne, FL, having earned his DDS from Howard University. His background includes training in all dental essentials, including periodontics, endodontics, and prosthodontics. He's also well-equipped for emergency procedures like root canals and tooth extractions. As such, patients of all ages can trust him to deliver truly amazing smiles! Today, Dr. Chenet practices at his self-titled clinic and is reachable on his website and by phone at (321)-253-3136.