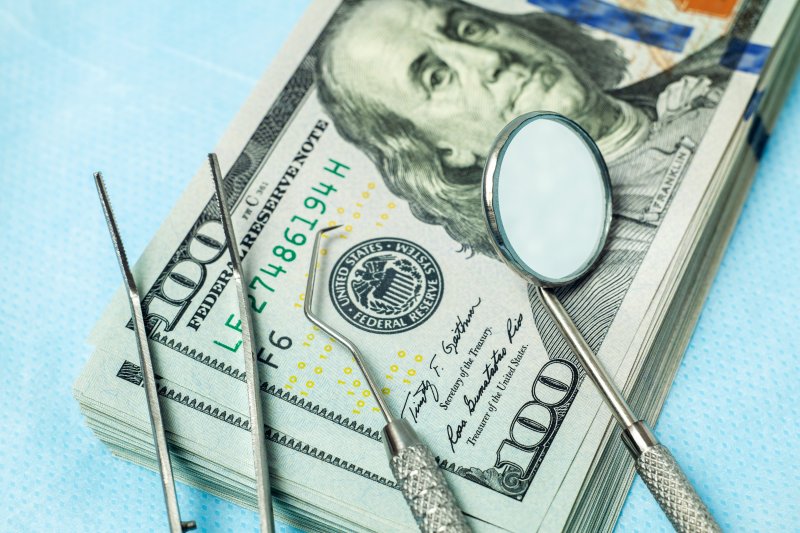 Since it's now mid-April, you've hopefully filed your tax return for the past year. If so, you'll likely receive a tax refund any day now! When you do, though, don't use it on novelties and trinkets. Instead, try to spend your tax refund on oral health. This investment in your smile would have a lot of perks! To prove it, your Melbourne dentist is here with the evidence. Read on, then, to learn three major reasons to spend your refund on professional dentistry.
You'll Improve Your Health
Perhaps most obviously, dental care will boost your oral health. After all, giving you a healthy mouth is your dentist's main job!
Remember, dirty teeth and gums can cause serious harm. They often result in toothaches, cavities, gum disease, and even tooth loss. Furthermore, a mouth full of harmful bacteria raises your risk for deadly illnesses like oral cancer and heart disease.
Fortunately, today's modern dentistry prevents these scenarios. With standard cleaning, for example, a dentist can remove plaque before it triggers decay or cavities. Likewise, dental checkups let dentists diagnose and treat minor problems before they get bigger.
You'll Enjoy a Pretty Smile
Of course, dental care does more than prevent health problems; it can make your grin gorgeous, too!
You see, a clean and protected smile is usually a pretty one. Most dental checkups remove minor tooth stains as part of their process. Similarly, gum disease treatment helps red gum tissue turn pink and smooth again. Even fillings and dental crowns, which protect teeth from further decay, hide decayed areas from view.
Given these facts, a well-maintained smile can give you greater confidence. You'll feel at ease around friends or family when you show them gleaming teeth.
You'll Get Affordable Care
As it happens, many people struggle to afford dental care. The result, from there, is financial hardship and high-stress levels.
Still, a tax refund would make dentistry's price manageable. Just talk with your local dentist and discuss payment arrangements with them. From there, they'd maximize your insurance benefits and ensure the refund is well-spent.
As an extra perk, a refund spent on dental care now prevents costly procedures later. Delaying a treatment, in contrast, only leads to more expenses. Therefore, the money used would be an investment that pays off over time.
As you can see, spending a tax refund on oral health is a good idea. With that said, book a visit with your local dentist in the coming days!
About the Author
Dr. Cedric C. Chenet is a dentist based in Melbourne, FL, having earned his DDS from Howard University. His hands-on, post-graduate training covers all of general dentistry, including periodontics, endodontics, and prosthodontics. As such, you can count on him for all your oral health needs – he'll make your smile as beautiful and healthy as ever! Dr. Chenet currently practices at his self-titled clinic and is reachable on his website and by phone at (321)-253-3136.