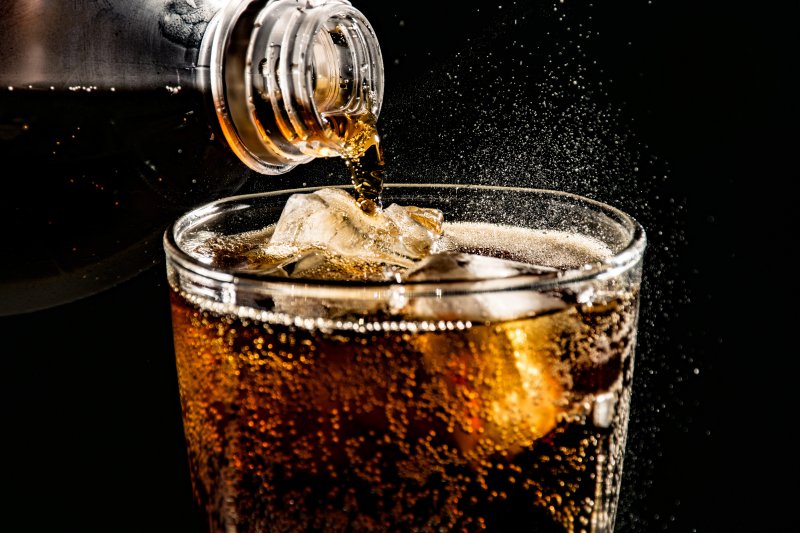 Ever since you were little, you've probably heard about how eating too many sweet treats can do a lot of damage to your smile. Cookies, cake, and candy are often painted as the main culprits, but there is also a range of drinks that can harm your pearly whites. Read on to learn about the relationship between beverages and oral health.
#1: Soda
Soda contains a ton of sugar, which feeds the harmful oral bacteria that cause cavities. You may think that diet soda is better for your smile since it doesn't contain any sugar, but it can still do some serious damage. They are equally as acidic as regular ones, which can cause enamel erosion and raise your chances of decay.
#2: Wine
According to a study by The Journal of Agriculture and Food Chemistry, red wine polyphenols, which are micronutrients found in plants, may make it harder for bad bacteria to stick to teeth. The same goes for red wine and grape seed extracts. Unfortunately, it can also stain your smile. Additionally, white wine is more acidic than red, so it can damage your enamel and make you more susceptible to decay.
#3: Vodka
Tooth enamel begins to demineralize when it's exposed to a pH level of about 5.5. Though vodka usually has a pH of around 4, some brands have one as high as 8, which puts them within the range of potential damage. Alcohol can also lead to dry mouth, which raises your chances of developing gum disease and tooth decay.
#4: Other Alcoholic Beverages
Along with drying out your mouth, many alcoholic drinks are also highly acidic. Additionally, when mixed with sweet syrups, sodas, or other sweet beverages, this creates a barrage of damage to your teeth that can seriously raise your chances of enamel damage.
#5: Fruit Juice
Natural fruit juice is full of fiber, antioxidants, vitamins, nutrients, and other things that are good for your body and your smile. Unfortunately, they are also full of natural sugar that can damage your smile. Some fruit juices also include added sugar, which makes them even sweeter than sodas!
As you can see, there are several ways that beverages and oral health are related. By drinking them in moderation, following up with a big glass of water, and visiting your dentist twice per year for checkups and cleanings, you will be able to minimize damage and keep tooth decay at bay!
About the Practice
If you need help taking care of your smile, Dr. Cedric C. Chenet, Dr. Derek Chenet, and their exceptionally talented team of Melbourne oral health professionals can help. They offer a range of oral health services, such as checkups and cleanings, to prevent cavities and keep your smile looking healthy and bright. Are you interested in making an appointment with Dr. Cedric C. Chenet and Dr. Derek Chenet or do you want more information on their oral health services? If so, visit their website or call their office at (321) 253-3136 to get started.