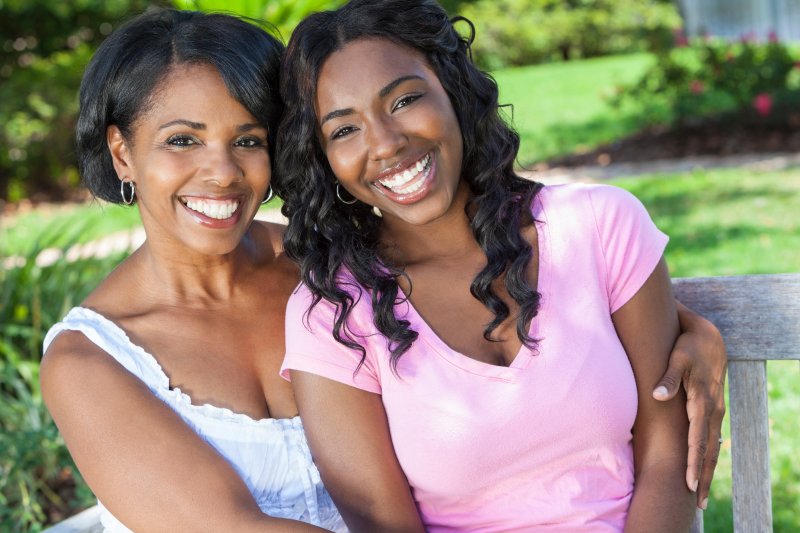 Do you want your smile to reflect who you really are? Do you want your teeth to shine bright? Do you want to make a great first impression when preparing for your interview or meeting someone special? The good news is you can! When saying goodbye to 2021, you likely pulled out a sheet of paper and wrote down your New Year's Resolutions. As you attempt to check each one off your list, make sure to add these four tips that will help you to see a healthier, more vibrant smile that carries with you throughout the year.
Don't Neglect Your Oral Hygiene Routine
Brushing, flossing, and rinsing should not be overlooked, as they are key components of maintaining good oral health. Ridding your mouth of bad bacteria and harmful particles is essential if you want to keep tooth decay, cavities, and gum disease at bay. Make sure you commit to a morning and nighttime routine, so you can smile more confidently each day.
Start Eating Healthier
If you're tired of the sweets and starches from the holidays, now is the best time to swap them out for healthier alternatives. Foods that are rich in vitamins, minerals, and other beneficial nutrients will not only help you lose some unwanted pounds but also keep your teeth, gums, heart, brain, gut, and other bodily organs healthy and functional.
Never underestimate the power of the foods you choose, as they can help or hinder your mouth and body.
Keep Seeing Your Dentist for Six-Month Checkups
Two dental checkups and cleanings each year is not a lot. While you may be busy with meetings, school, or other obligations, you can usually find time to visit your dentist every six months. By keeping these dates and times secured in your phone or notebook, you are committing to be proactive about your oral health. As a result, your dentist will be able to check for signs of tooth decay, cavities, gum disease, and oral cancer, and provide timely treatment should problems or areas of concern arise.
Don't Be Afraid to Realign Your Smile
If you're tired of looking at crooked, gapped, or overcrowded teeth, consider Invisalign. Traditional metal braces are not the only orthodontic treatment available on the market. Instead, you can realign your bite and fix your teeth with the help of clear aligners that are sleek, smooth, and comfortable to wear. Not to mention, they can also produce results much quicker than regular orthodontics.
Your teeth and gums can look and feel their best in 2022, so don't wait to get started. Keep these four simple tips in mind and watch your confidence grow because of your beautiful, healthy smile.
About the Author
Dr. Cedric Chenet is a trusted dentist who earned his DDS degree from Howard University. After graduating in 1982, he enlisted in the U.S. Air Force and served as a dental officer. Retiring in 2002 as a lieutenant colonel, he opened his dental practice in Melbourne and continues to provide exceptional care to residents in and around the community. If you are looking to start the new year with healthier teeth and gums, contact us via our website or by calling (321) 253-3136. We will provide essential tips and techniques designed to keep decay and disease away while beautifying your smile.