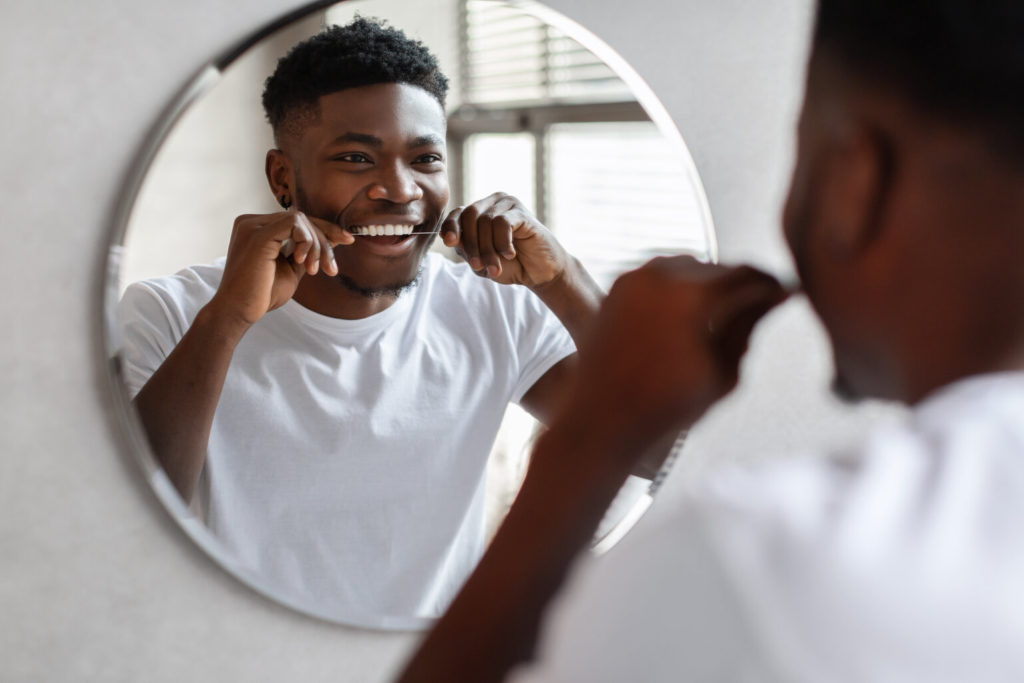 New Year's resolutions can be difficult to stick with. For many people, they go from zero to 100 and end up getting overwhelmed. For others, they think it's a great idea at the time, but their interest quickly dwindles. Some resolutions aren't as important as others, but setting goals to take better care of your teeth by flossing more often is key to keeping your teeth in good shape. If you're worried that this resolution will be difficult to stick with, read on for five tips that will help incorporate flossing into your normal oral hygiene routine.
Tip #1: Start Off Slow
Just like with drinking more water, exercising more often, or cutting sweets out of your diet, flossing every day can take some time to get used to. Rather than going from not doing it at all to doing it every single night, try to start flossing a few days per week and work your way up. This will allow you to get used to incorporating it into your day without getting overwhelmed by the newness.
Tip #2: Refresh Yourself on the Proper Technique
Flossing your teeth is important, but so is doing it the right way. If you aren't sure of what the proper flossing technique is, search for diagrams or videos on the internet that break it down. This will allow you to ensure that you're cleaning your teeth as thoroughly as possible.
Tip #3: Use the Right Products
There are a range of different kinds of dental floss. Make sure you pick the thickness, flavor, and other factors that best match your needs. Additionally, if you have mobility issues or just find traditional floss difficult to use, look into getting a water flosser as an alternative.
Tip #4: Remind Yourself to Floss
This may seem obvious, but make sure that you remind yourself to floss your teeth. Consider setting daily reminders on your phone that go off before you go to bed. Additionally, you can try leaving a sticky note in the bathroom of placing your floss next to your toothbrush so you don't forget this important oral hygiene step.
Tip #5: Make Flossing Convenient
Before bed or after your last meal of the day is the best way to floss your teeth. Even so, doing it at any point during the day is better than not at all. Make flossing more convenient by storing some in your car, purse, or backpack so you can do it whenever you have a chance.
Maintaining a healthy smile isn't always easy, but these five tips should help you work your way up to it. By this time next year, you'll be sporting a healthier smile than ever before!
About the Practice
Dr. Cedric C. Chenet takes pride in administering exceptional oral health services to his Melbourne patients. From the moment you enter his office, his compassionate team will ensure that you feel comfortable and well cared for. If you're trying to floss your teeth more often as part of your New Year's resolution, they can provide guidance on the proper technique and give you helpful tips that will make it easier to work it into your oral hygiene routine. To make an appointment or for more information on their services, call their dental office at (321) 253-3136 or visit their website.