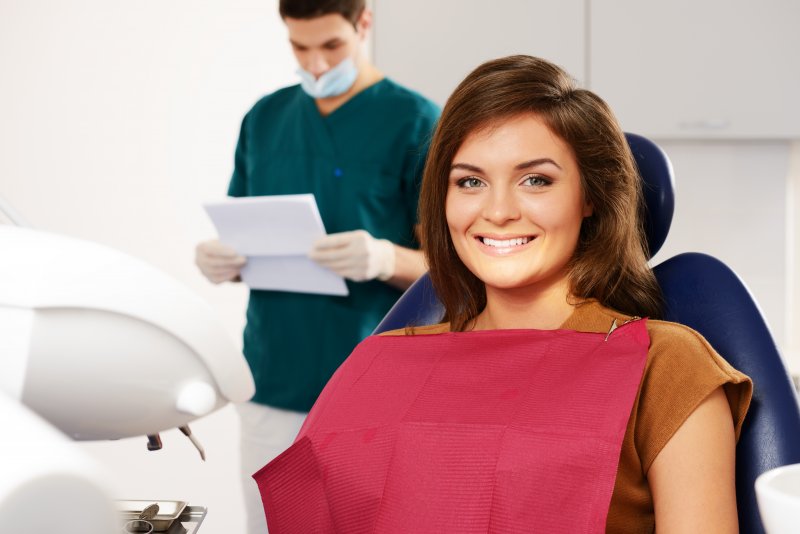 Choosing dental implants to replace your missing teeth? Not only is this an excellent choice, but you'll enjoy their many great benefits for a lifetime! But before you start the implant placement process, it's normal to wonder if your dental insurance will help cover the cost. Because all plans are different, you'll need to do your research or have a member of your dental team help you navigate the details of your policy. Read on to discover whether these permanent prosthetics are covered all or in part by your dental insurance and why you should use your benefits before they expire at the end of the year.
Does Dental Insurance Cover Dental Implants?
This is a common question asked by most dental implant patients. While some insurance companies do provide coverage for this particular procedure, most still view it as cosmetic, thus, it's not "medically necessary," so they do not include it. However, this doesn't mean all hope is lost when it comes to receiving dental implants. Instead, when you or a trusted individual reviews your policy, you may discover there are aspects of your treatment that your insurance company may agree to cover.
For some individuals, preliminary treatments (i.e., periodontal therapy, bone grafting, tooth extraction) are necessary before undergoing dental implant surgery. If this is true for you, your out-of-pocket expenses might be much less because these often fall under minor or major restorative services. Also, the customized restoration you will need once your implants are in place may be covered by your insurance company.
Why Use Dental Benefits Before the End of the Year?
Whether you have available coverage for your dental implant placement or not, the benefits that come with your policy are to be used before the end of the year. Because most plans are designed based on a calendar year, you have 12 months to use your benefits before they expire. When your dentist mentions dental implants, it's best to go ahead and start the procedure now instead of waiting until 2022. Here's why:
If you've already met your deductible, you won't need to meet it again until next year
Once your deductible is met, your dental insurance provider will pay more for the services you receive (i.e., minor or major restorative care)
You'll likely use all of your annual maximum and prevent any unused funds from being returned to your dental insurance company at the end of the year, which means you won't lose thousands of dollars like most people
Using your dental benefits is essential, and it often requires talking to the staff at your dentist's office to determine how best to use them, so you pay less out of pocket. When working with trusted individuals, you can work toward a healthier, complete, and fully functional smile that is more reliable and affordable.
About the Author
Dr. Cedric Chenet is a trusted dentist who earned his DDS degree from Howard University. After graduating in 1982, he enlisted in the U.S. Air Force and served as a dental officer. Retiring in 2002 as a lieutenant colonel, he opened his dental practice in Melbourne and continues to provide exceptional care to residents in and around the community. Offering dental implants to patients suffering from tooth loss, he and his team go the extra mile to help individuals save on expensive treatments by working closely with dental insurance companies and discussing available financing options. If you are interested in replacing your missing teeth with permanent prosthetics, contact us via our website or by calling (321) 253-3136.