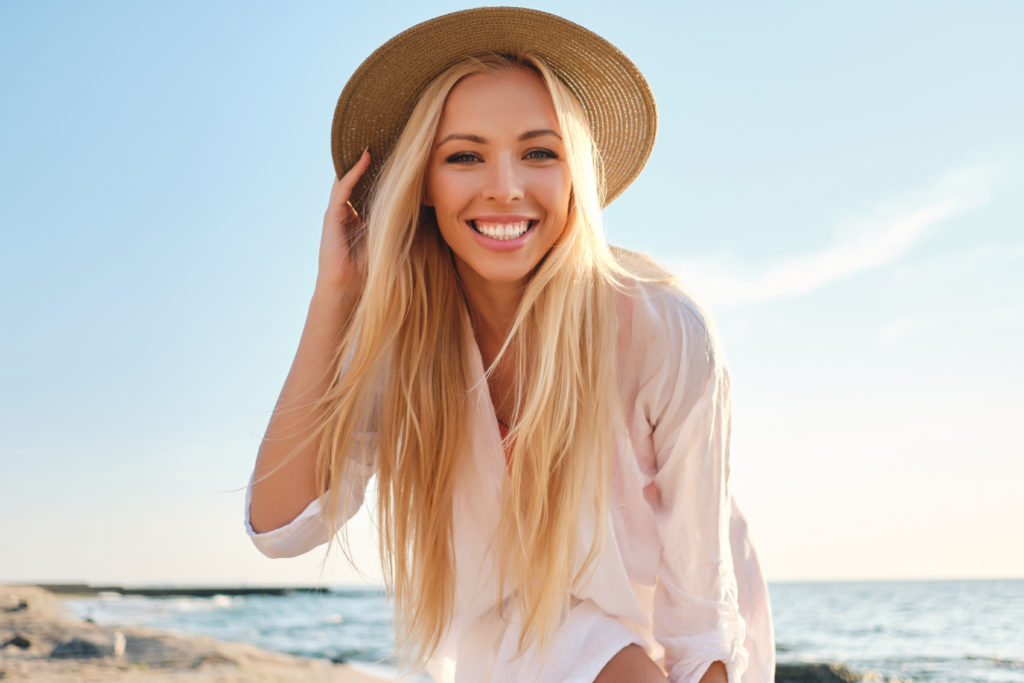 The temperature is rising, the days are getting longer… it must be summertime in Florida! Before long, it'll be time for backyard barbeques, days on the beach, and late nights roasting s'mores. Plus, if you are less than enthused about the appearance of your smile, summer is the perfect time to straighten, whiten, and otherwise perfect your grin. Keep reading as a cosmetic dentist shares three popular treatments and why they are ideal for this time of year!
#1. Smile-Perfecting Veneers
From minor misalignment and chipped teeth to permanent discoloration, veneers address multiple cosmetic concerns in a single treatment. In addition to having a 10+ year lifespan, this smile-transforming procedure can be completed in as little as two visits! So, if you schedule your initial consultation soon, you can have a bright, beautiful, flawless smile just in time for summer. Plus, the minimal appointments mean more time on the beach and less time in the treatment chair.
#2. Stain-Busting Teeth Whitening
The last thing you want is for stained, discolored teeth to grace all of your summer photos. Thanks to safe, effective teeth whitening treatments from your dentist, you'll have a bright, white smile instead! If you want to transform your smile from the comfort of your own home, then ask your dentist about take-home kits (which are far superior to store-bought alternatives). In-office treatments are also available if you have a milestone event coming up, like a wedding or birthday celebration.
#3. Teeth Straightening Invisalign
Crooked, crowded, and gapped teeth can take a toll on the appearance of your smile and your oral health. The good news is that Invisalign allows you to address orthodontic issues like these discreetly. Not to mention that you won't have to worry about dietary restrictions throughout your treatment. You can enjoy all the summer classics, like corn on the cob, stress-free. Just pop out your aligners while enjoying your meal, rinse them off, and place them back in when you're done!
Whether the source of your insecurities is dental discoloration or severe misalignment, now is the perfect time to begin treatment. Depending on your unique dental needs and smile goals, you can have a bright, straight, beautiful smile just in time for summer!
About the Practice
At Dr. Cedric C. Chenet's practice, your smile will benefit from not one, not two, but three skilled, compassionate dentists! With over three decades of combined experience, countless hours of continuing education, and a patient-driven approach to care, this is the team to trust with your smile goals. To learn more about veneers, teeth whitening, and Invisalign or to schedule your initial consultation, feel free to reach out via our website or by phone at 321-253-3136.