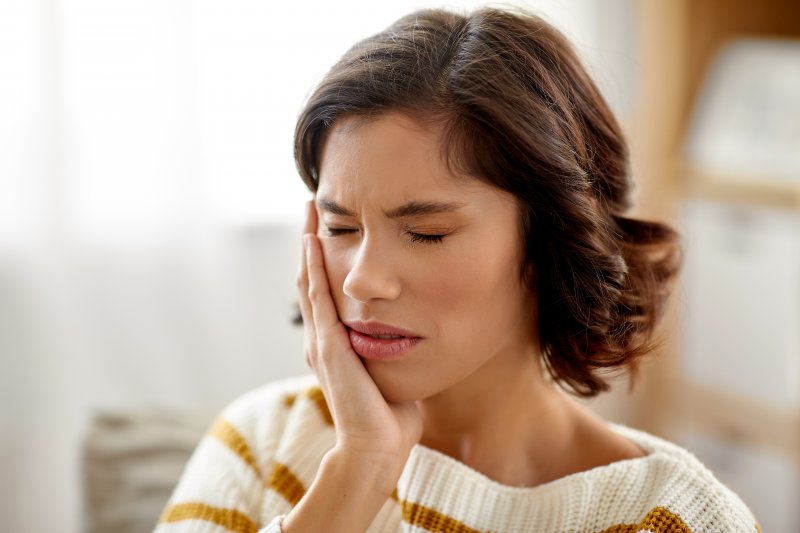 If you've lost a filling, cracked a tooth, or sustained some form of dental injury in the past, then you are all too familiar with just how painful a dental emergency can be. Perhaps the worst part, however, is not knowing where to turn for fast, effective relief, especially if it happens outside of your dentist's typical office hours. With this in mind, keep reading for tips on how to find an emergency dentist when you need one right away!
What Is Considered a Dental Emergency?
Dental emergencies are typically painful, sudden, or traumatic oral health-related injuries that necessitate immediate treatment. Some common examples include chipped veneers, lost crowns, knocked-out teeth, and severe toothaches. If your dental injury has resulted in a potentially life-threatening condition, like difficulty breathing or uncontrollable bleeding, then you should call 911 or head straight to your local ER right away. In all other cases of damage to your teeth and gums, it is recommended that you seek treatment from your dentist right away.
How to Find an Emergency Dentist ASAP
Priority number one is to get in touch with your dentist. Not only will they be familiar with your dental history, but they will also already have all your information on file, like your insurance provider and any medications you are allergic to. Even if your dental office is closed, their voicemail should have directions on what to do in an emergency situation. Otherwise, you can type "emergency dentist near me" into Google, filter through the results, and start calling practices to find a same-day appointment.
At-Home Remedies to Help Until Your Appointment
Whether you are filtering through Google's results for emergency dentists in your area or you have a few hours until your appointment, you'll be happy to know there are a few at-home remedies you can use to manage your discomfort in the meantime:
Use a cold compress to reduce puffiness and numb the area.
Rinse with a mixture of salt and water (a natural pain reliever that will help prevent infection).
Take over-the-counter medication to alleviate pain.
If you or a loved one sustains a dental injury, do your best not to panic. Instead, get in touch with an emergency dentist close by as soon as possible to schedule a same-day visit. That way, you'll have your pain-free smile back in no time!
About the Practice
At Chenet Dental, our talented team of experienced dentists is here to provide you with fast, effective relief when you need it most. Not only do we provide a comprehensive array of services in-house – from simple fillings to root canal therapy – but we have early morning and late evening appointments throughout the week. That way, you can have peace of mind knowing we are here for you when you need it most. If you are in need of an emergency dentist near Viera or would like to schedule a preventive care visit to decrease your likelihood of experiencing a dental injury, don't hesitate to get in touch with our team via website or by phone at 321-253-3136.