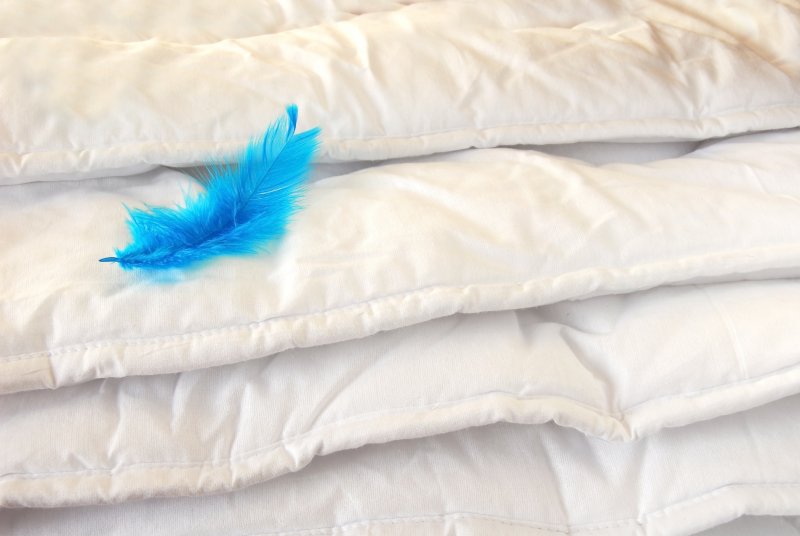 You might be considering getting a weighted blanket after seeing some of your online friends talk about how great they are for enjoying a good night's sleep. Typically, weighted blankets are recommended for people with anxiety, ADHD, or other conditions that make it difficult to settle down for the night. But what if you're being kept up by sleep-disordered breathing? Could a weighted blanket make a difference in your particular case? Read on to learn more about how this sleep aid works and how it can potentially benefit those with sleep apnea.
How Do Weighted Blankets Work?
Weighted blankets use "deep pressure stimulation" to make it easier to fall asleep. They apply a gentle amount of pressure that is evenly distributed across the body, calming the nervous system and lowering your heart rate. This helps induce a sense of calmness and relaxation, which helps normally anxious people calm down and get some rest.
How Can Weighted Blankets Help Treat Sleep Apnea?
Weighted blankets have been shown to help boost oxytocin production. Oxytocin is a hormone that causes you to feel pleasant feelings of calmness and attachment, much like how you feel whenever you get a hug from someone you care about. Oxytocin has been shown to play a crucial role in the sleep-wake cycle, with the brain producing more oxytocin during the later stages of sleep. According to certain studies, increasing oxytocin levels can reduce the symptoms of sleep apnea, meaning fewer interruptions during the night and a higher chance that you'll get the rest you need for your mind and body to function to their fullest during the day.
How Else Do Weighted Blankets Aid Sleep?
In addition to boosting oxytocin, weighted blankets also decrease cortisol, a key hormone in the body's stress response. Too much cortisol can make it harder for your body to stay asleep. Since sleep apnea is often linked to stress (which is often the cause behind boosted levels of cortisol), using a weighted blanket can help treat both the disorder and the anxiety that's affecting the quality of your rest.
Also, weighted blankets encourage the body to produce the serotonin that helps it relax. Serotonin plays an important role in inducing sleep and promoting relaxation; if your body isn't producing enough of it, it can lead to disrupted sleep as well as depression and anxiety.
While weighted blankets may not stop sleep apnea and other sleep disorders altogether, they can certainly play a significant role in helping you reduce your symptoms and enjoy higher quality rest while the underlying cause of your disorder is being treated. Be sure to speak with your sleep doctor about the benefits of weighted blankets to see if they might help you while searching for a more permanent solution to sleep apnea.
About the Author
Dr. Cedriic Cehenet earned his DDS degree from Howard University in 1982, and he had extensive hands-on post-graduate training in periodontics, endodontics, and other aspects of general dentistry. He loves being able to help his friends and neighbors in Melbourne smile and enjoy improved health overall, which is why he began offering oral appliances for sleep apnea. To schedule a consultation to talk about your sleep disorder, visit his website or call (321) 253-3136.