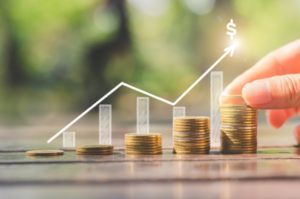 The end of the year is right around the corner, which means that you'll need to get on top of learning how to maximize your dental benefits before your plan restarts on January 1st. If it has been longer than six months since you last visited your dentist, be sure to schedule an appointment as soon as you're able to. With a checkup, they can inform you of any necessary treatments you may need to help you meet your maximum and get the most out of your paid deductible. Read on to learn how you can use your end-of-year dental benefits and learn more about your policy.
100-80-50 Coverage
Many dental insurance plans operate based on a 100-80-50 structure. What this means is that they typically cover 100 percent of preventive care, 80 percent of basic treatments such as cavity fillings, and 50 percent of major procedures such as root canal therapy. When you take care of problems before they've had a chance to become more severe and need invasive treatments, you can save yourself from steep out-of-pocket costs. Plus, you can avoid the inconvenience of oral discomfort caused by serious problems such as tooth infections.
Preventive Dental Care
Dental insurance companies want to reward patients for being proactive about taking care of their oral health, that's why most plans include two covered checkups and cleanings every year. By visiting your dentist regularly, you'll be able to keep small problems from turning into big ones by getting them diagnosed and treated early on. Plus, since you can visit your dentist twice each year without paying and out-of-pocket costs, it's best to schedule them before they go to waste on January 1st, when your plan renews.
Using Your Annual Maximum
Each year, your insurance company provides you with a maximum, or a capped amount that they will cover for your dental treatments. The average maximum is around $1,000 and $1,500 and needs to be met or exceeded by January 1st. If it's not, any unused amount that could be used to optimize your oral health will fall back into the pockets of your insurance provider. The best way to maximize end-of-year dental benefits is to save yourself out-of-pocket costs by using all of your maximum.
Avoid Wasting Your Paid Deductible
Similar to your yearly maximum, you may also have a paid deductible. This is a set amount of fees that your insurance company requires you to pay before your benefits will start covering the cost of your treatments. The average deductible is $50, but once it has been paid, you won't need to worry about it again before your plan renews on January 1st. To get the most out of your insurance plan, be sure to get all the procedures you need before you need to pay any fees out-of-pocket again.
If you have any questions or concerns about your dental insurance coverage, be sure to contact your provider or your dentist. Because everybody's policy varies, it's important to get the details of your coverage so you can maximize your benefits before they renew at the beginning of the new year.
About the Author
Dr. Veronica Yu values getting to know each of her patients so she can provide them with the unique and individualized treatment they need to feel healthy and happy. She has completed advanced dentistry courses in restoring and placing implants and a general practice residency after graduating with her dentistry degree. She accepts most dental insurance policies that allow patients to choose which dentist they want to see, and her team does everything they can to maximize each patients' benefits. For questions or to schedule a routine checkup and cleaning, visit Cedric C. Chenet DDS, PA's website or call 321-253-3136.