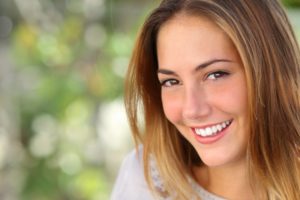 When was the last time you looked in the mirror to brush or remove food from your teeth and actually felt good about your smile? When you started laughing at a funny joke your friend told you, did you feel ashamed to smile and instead covered your mouth? If this sounds like you, just know that you are not alone. Cosmetic dentistry is expecting significant gains in the coming years as it continues to gain popularity, and a cosmetic dentist in Viera has taken notice.
Here are three ways he can make your smile radiant once again!
Teeth Whitening
One of the most popular cosmetic treatments available today is the use of bleaching agents to remove stains and make teeth appear brighter and whiter. Teeth whitening can be done in two ways: in-office or through take-home whitening kits.
Through in-office whitening, patients can get their smile up to eight shades whiter in just under an hour. After applying a bleaching agent directly to your teeth, the dentist activates the agents using a heated lamp. This opens the pores of your enamel and allows the agents to break down surface and internal stains, leaving your smile whiter than ever before.
Alternatively, those who want a more gradual approach to whitening can use take-home whitening kits. Not only can you whiten on your own time, but you can achieve results just as effective as in-office whitening. With these customized whitening trays and vials of bleaching gel, you can achieve the same smile over the course of a few weeks.
CEREC Crowns
In the event that your tooth is chipped or cosmetically cracked in any way, you can make use of CEREC crowns. CEREC stands for chairside economical restoration of esthetic ceramics. With the help of a milling machine and 3D scanning technology, it's easy to make a crown that fits over your tooth exactly without working with a dental lab.
Furthermore, there's no need to wear a temporary crown nor use goopy impression material to have your CEREC crown created. All the steps necessary can be completed the same day as your appointment, meaning you can walk out with a beautiful smile in less than 24 hours!
Porcelain Veneers/Lumineers
If you have multiple imperfections in your smile or discoloration that just doesn't want to respond to teeth whitening, porcelain veneers may be the option for you. Traditional porcelain veneers are ultra-thin sheaths that sit on the surface of your teeth. Since porcelain is stain-resistant, they're actually less prone to damage than natural teeth.
Traditional veneers require buffing down enamel to place, so many people enjoy using Lumineers as an alternative. These veneers are even thinner and almost never require buffing to place. If you ever want to go back to your original smile, Lumineers gives you this option.
With so many options to choose from, there's no reason not to get the smile of your dreams starting today! Schedule a smile makeover consultation with a cosmetic dentist in Melbourne!
About the Author
Dr. Cedric Chenet earned his DDS degree from Howard University. Since then, he's taken many hours of continuing education in multiple facets of dentistry, including cosmetics. To learn more about his practice or get started transforming your smile, contact him through his website.