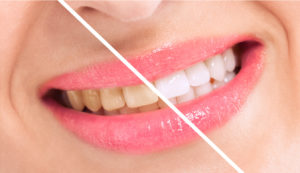 How many times have you told yourself that you want to reach goals with the upcoming new year, but haven't achieved them? This year may be the time for you to declare a realistic goal to reach: a new smile with the help of cosmetic dental work!
If you're considering getting some dental work, you need an expert cosmetic dentist to help you achieve dreamy pearly whites.
Choosing the Perfect Cosmetic Dentist is Key
When you're considering making improvements to your smile, you need a dentist that can help you bring your vision to life with excellent dental services. The right dentist for you will take into account your goals, oral health, and help you improve it to reach your new cosmetic desires. Here are 3 things you should consider when choosing your cosmetic dentist in 32940.
3 Things to Consider When Choosing a Cosmetic Dentist
Really Explore Your Cosmetic Goals.
Before starting your search for the perfect cosmetic dentist, take time to ask yourself what your true smile goals are. Look at yourself in the mirror. Do your teeth look a little dull? Is your smile not as straight as you wish it could be? What kind of smile do you want: a dazzling, Hollywood smile or something more natural looking that'll compliment the natural features of your face. Try looking at pictures online for inspiration.
Conduct Your Research.
Many patients turn to their friends and family for their own recommendations if they've had cosmetic dental work done.
You can also try reviewing websites and learning about your potential cosmetic dentist. Look for their cosmetic services page and review what their practice offers that separates them from the rest.  For instance, the office of Dr. Cedric C. Chenet offers:
Our Cosmetic Dentistry Services Include:
CEREC dental crowns to repair damaged teeth.
Porcelain veneers to mask almost any of your smile's flaws.
Lumineers to cover flaws without the permanency of porcelain veneers.
Professional teeth whitening to brighten stained teeth.
Tooth-colored fillings to fill cavities in an aesthetically pleasing way.
Move forward with scheduling an appointment.
After realizing your goals and completing some research online, you may be able to find your perfect cosmetic dentist. But before you commit, you can even visit your potential dentist's office! Besides discussing your personal smile goals, this meeting will also give you a chance to experience how the office treats their patients.
If you have any more questions about how cosmetic dentists can help you reach your goals or how to find the perfect dentist, feel free to ask Dr. Chenet or our helpful office team.
---
About Our Office
Dr. Chenet wants to help every one of his patients feel great about themselves—especially with the new year! Not only is he available to provide the resources and services you need to attain the white smile you really want, but he's here to help you maintain it. Learn more by giving us a call!