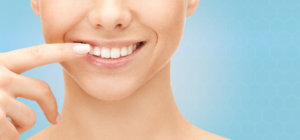 Your smile says a lot about you and how you feel about yourself. If you suffer from cosmetic imperfections of the teeth, chances are you feel insecure about your appearance. Not to mention, you may think that people are judging you based on those flaws. What if you could get the smile of your dreams in 2018? Now you can. Your cosmetic dentist in 32940 will create a customized treatment plan to transform your teeth and your confidence.

Revamp Your Confidence
In the past, cosmetic dentistry was often viewed as unattainable for the average person because it was expensive and involved many lengthy procedures. Due to advancements in dentistry over the years, people from all walks of life are turning to their dentist to improve the appearance of their teeth.
Now, you can benefit from an array of services that will provide drastic results in as little as one or two appointments. After an initial consultation, your dentist will create a treatment plan that caters to your needs to help you reach your desired results. It may include one or more procedures, such as:
All-Ceramic Crowns
Say good-bye to a dark metal crown with one that looks like a natural tooth. Using CEREC technology, you will receive a dental crown that is made to meet your exact size, shape, and color specifications. With the use of an all-ceramic material, no one will ever be able to tell that it is not your natural tooth.
Porcelain Veneers
By attaching thin shells to the front side of the teeth, cosmetic imperfections are instantly hidden to give you a shapelier and more proportionate smile. The minimally invasive procedure is perfect for hiding discoloration, chips, cracks, and minor alignment concerns. With the use of porcelain, they are thinner than veneers of the past, allowing less of the tooth's structure to be removed during the bonding process while giving you natural-looking results.
Lumineers
Lumineers are similar to veneers; however, they are far thinner. As a result, you do not have to alter the structure of your teeth, allowing them to be reversible if you change your mind in the future. You can instantly cover imperfections to get a flawless smile.
Teeth Whitening
Tooth discoloration can cause your smile to appear aged and dull. Get your teeth several shades whiter with an in-office Zoom! Whitening treatment. You can also achieve professional-quality results around your own schedule with a take-home kit.
Invest in Your Smile Today!
If you are ready to invest in your confidence, it is time to get the smile of your dreams this year. Your dentist will help you start your journey with a customized treatment plan.
About Dr. Cedric Chenet
Dr. Cedric Chenet is committed to helping patients achieve a healthy, beautiful smile. In addition to receiving his Doctor of Dental Surgery degree from Howard University in Washington, D.C., he has completed extensive post-graduate training. Due to his qualifications and the latest technology, he can transform the appearance of your teeth. If you are ready to see if cosmetic dentistry is right for you, contact our office today to schedule a consultation.