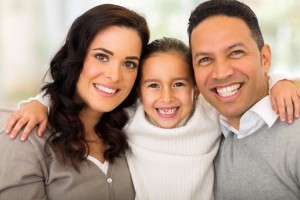 If you've been thinking: "I need some help finding a dentist near me," Dr. Cedric C. Chenet wants to take the guesswork out of finding the right provider with a few helpful tips for you to consider. Here are a few things to think about when looking for a new dentist in Melbourne, FL.
Ask the Right Questions
Besides the obvious factors you'll want to consider such as a convenient location and office hours, you'll want to ask some additional questions to get a good feel for the mission and philosophies of the practice such as:
What types of continuing education does the dentist participate in?
Does the practice see children? If so, starting at what age?
What kind of state-of-the-art technology is the office equipped with? How will it benefit me?
What kinds of advanced services are offered at the practice?
You may also want to ask the staff some questions in order to get a feel for the practice and what it's like working with the dentist.
Take a Tour of the Office
Dropping by for a tour of the office will help you see if the office is clean, modern, and well equipped. This is especially important if you have children. You'll want to see if the practice feels welcoming to your child.
Schedule a Consultation
If you're considering making changes to the appearance of your smile, you may want to consider scheduling a consultation with your prospective provider. This is a great time for you to ask questions and learn about their treatment philosophies. You can also ask to see before and after photos of patients who have had similar treatment. This will help you see if your prospective provider's skill and artistry will meet your needs.
Contact Dr. Chenet
If you're looking for an excellent dentist in Melbourne, why not consider Dr. Chenet? He has many years of experience, hundreds of hours of advanced training, and he focuses on incorporating the latest technology into our practice in order to make treatment more efficient and comfortable for our patients.
You'll also receive comprehensive care when you choose Dr. Chenet. For example, while many dentists refer their implant patients to specialists for the surgical portion of their treatment, Dr. Chenet has the skills and training to complete your implant from start to finish here at our office. We hope to meet all of your dental needs here at our office, so you're always working with the team you know and trust.
Contact our office today to schedule your next appointment and learn more about what we have to offer.