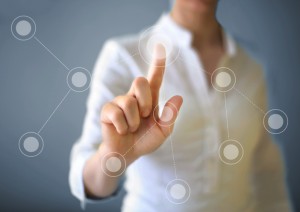 You can get pretty much everything you need off of the internet these days. Previously, you were only able to get fun things like movies, books, and pizza, but now you can get so much more. With a few key strokes, a battalion of people getting their master's degrees will instantly be at your door with groceries, toiletries, and probably a hot towel. One thing, however, that you can't get through the internet is dental care. You still need to venture out into the world to take care of you and your family's teeth. The question then is, how should you choose a dentist in Melbourne? Today, we're going to make that choice nice and easy for you. Here are the 4 big things you should think about when looking for a family dentist.
1. See What Types of Patients They Serve
This is a very important question if you are looking for a dental practice for your whole family. Does the practice have experience with children? Can they help older patients who need their teeth replaced? Dr. Cedric Chenet can answer yes to both questions. He, along with his team, have experience with patients of all ages, and can effectively treat your entire family under one roof.
2. Look At Their Services
Your teeth may have many different needs as time goes by. You want to find a practice that will be able to treat you no matter the situation. This is why Dr. Chenet offers a wide variety of preventive, restorative, and cosmetic procedures. Whether you need a simple check-up, need to have a tooth fixed, or simply want your smile to look its finest, he can take care of it.
However, unlike many other dentists, the range of Dr. Chenet's care goes well beyond this. He can also treat patients who experience chronic jaw pain, and even those suffering from sleep apnea. Plus, he is one of the few dental professionals in the area who is able to complete the entire dental implant procedure himself, both placement and restoration. This makes his practice the premier place to permanently replace your missing teeth.
3. Read About The Doctor
Of course, you want to consider the training and experience of your dentist in Melbourne.
Dr. Cedric Chenet received his DDS (Doctor of Dental Surgery) degree from historic Howard University in 1982. He promptly joined the US Air Force and served as a dental officer around the world. He went on to get post-graduate training in general dentistry, periodontics, endodontics, prosthodontics, and pediatric dentistry. He eventually retired in 2002 and opened his current practice in Melbourne.
Dr. Chenet continues to educate himself to this day on the most advanced practices and technologies in dentistry. He has one of the most advanced offices in the area, making it fully computerized, which makes the experience easier for patient and doctor alike.
4. Read Their Testimonials
One of the quickest and most-telling ways to evaluate a dental practice is to see what their current patients have to say. You'll see again and again that they have taken time out of their busy schedules to talk about their positive experiences with Dr. Chenet, and would recommend him to anyone of their friends and family.
Want To Know More?
If you follow all 4 of these simple tips when looking for a dental practice, we're sure you'll see why Dr. Chenet's office is the right place for you and your family's smiles.
If you'd like to know more about everything Dr. Chenet can do for you, or want to schedule an appointment, please call today. We're happy to make your search for a dental practice easy, so come see us.