Delta Dental Dentist – Viera, FL
Get the Most Out of Your Delta Dental Insurance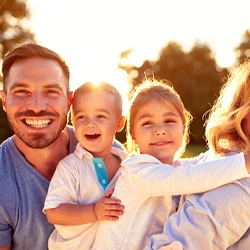 Whether you purchased your Delta Dental insurance from your employer or on your own, you understand the importance of having available coverage year-round. While preventive care is essential to minimizing the risk of tooth decay, cavities, and gum disease, problems can arise at any time, any place. Because a nagging toothache or sudden dental injury might occur, you need a Delta Dental dentist in Viera who can provide the services you need at a rate that won't cause you to empty your savings. Fortunately, Dr. Chenet is here to make receiving dental care easy and more affordable. When calling to schedule an appointment, let us know which insurance company you are with, so we can get to work identifying ways you can save on your next visit!
Delta Dental Coverage Availability & Fees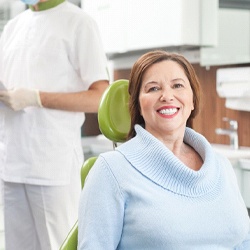 As a Delta Dental policyholder, you understand that while the plans are different with regard to deductibles, monthly premiums, annual maximums, and waiting periods, the percentages of coverage for in-network providers remains somewhat similar:
100% preventive services
70-80% minor restorative services
50-70% major restorative services
The focus on preventive care makes it possible to maintain good oral health year-round. Most dental insurance companies believe if you can reduce your risk with regular oral healthcare, it's worth covering these twice-yearly visits at 80-100%. Not only do you minimize your chances of developing more serious oral health concerns, but you can take better care of your smile without it costing you a penny!
This is just one of the many reasons it is worthwhile to visit an in-network professional. Because Dr. Chenet has a contractual agreement with Delta Dental regarding fees and services provided, you can expect to pay the lowest possible price for the care you receive in-house. It is certainly not mandatory that you see an in-network provider, but if you are out of network, you'll be expected to pay the remaining fees and balance, which can become costlier over time.
Not to mention, if you are in-network and you do suffer a serious problem, your treatment will be covered 50-80% as long as you've met your deductible and depending on how much of your annual maximum remains. If we see that you are getting close to going over the allotted amount provided to you by your insurance company, we may be able to spread out your treatments across calendar years to help you avoid additional out-of-pocket expenses.
Meet Katia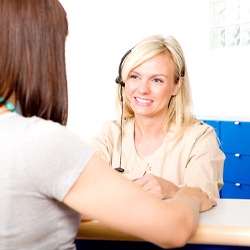 As our financial coordinator and office manager, Katia completed her bachelor's degree in architecture from the Universidad Anàhuac in Mexico City before earning her master's degree in urban and regional planning at the University of Miami. Her strong work ethic and attention to detail make her an integral part of our dental practice, and she enjoys helping patients take better care of their smiles. When experiencing questions about your Delta Dental in Viera, Katia is ready and willing to provide helpful answers and even work on your behalf to reduce your stress and make your experience more enjoyable. No matter the issue, she will work to make sure you save the most money while taking advantage of all your available benefits.